*This post may contain affiliate links. As an Amazon Associate we earn from qualifying purchases.
You're probably not the kind of person who lets their car battery die, but you are the one who comes to the aid of those who do. There are a ton of Schumacher jump starter reviews and AutoTown jump pack reviews online. So how do you choose the right jump starter that will make you a hero to everyone you help?
If you've spent any amount of time shopping around for a jump starter, then you have probably come across the Schumacher jump starter. These jump starters are some of the most popular on the market today. There are plenty of reasons why Schumacher jump starters are so popular, but are they good enough for you?
Comparison Table for the Schumarcher Jump Starter
[amazon box="B07892JQ1Q, B00LQW3COW, B015TKUPIC, B072R2YJ9V, B079T841W3″ template="table"]
Why Most Schumacher Jump Starter Reviews Are Positive
First of all, the majority of Schumacher jump starter reviews are about the Schumacher SJ1332 jump starter. That is Schumacher's golden child of jump starters. All in all, it's a competent jump starter and deserves the accolades it receives. But it's not Schumacher's only jump starter. And while most Schumacher jump starter reviews skim over the rest of Schumacher's offerings, we wanted to make sure that you get armed with the best information.
[amazon box="B07892JQ1Q"]
Schumacher Electric Company is an Illinois brand that has been giving the world automotive products since 1947. As the company's About Us page states, the brand is "..synonymous with NHRA drag racing." Don Schumacher is a champion driver who got inducted into the Motorsports Hall of Fame. Now his son, Tony Schumacher, is cleaning up trophies on the circuit.
This explains why the majority of Schumacher jump starter reviews are positive. Reviewers love the SJ1332, and they are star-struck by the company's founding family.
How We Created This Schumacher Jump Starter Review
What you really need to know is how Schumacher jump starters perform in the real world. Do they do what they're supposed to do, and, more importantly, will they last for many years?
For answers to these questions, we turned to the experts at Jump Starter Lab and Best Reviews. Next, we visited Amazon and read through a lot of customer reviews. We love learning what real people have to say about products, and reading their reviews gives us a great idea of how something holds up in the real world.
Finally, we compared Schumacher jump starters to some of the competition to see how they stack up.
Schumacher Jump Starter Specifications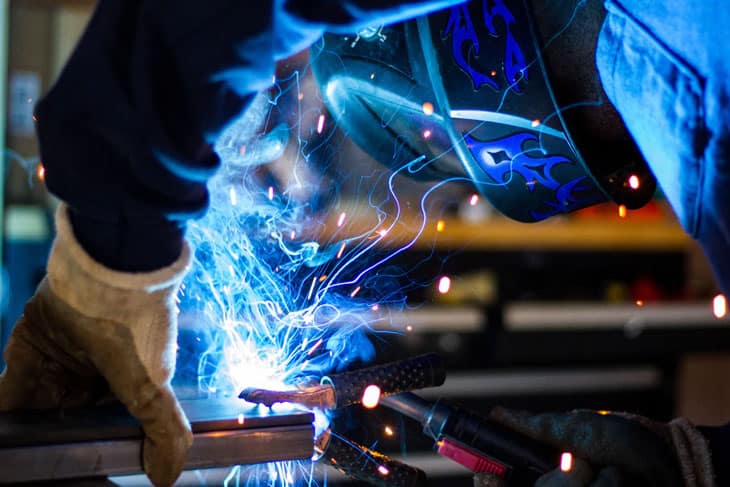 Image via: Unplash
Because the company produces so many jump starters that most Schumacher jump starter reviews miss, it's important to know the differences. While the SJ1332 is a quality jump starter, Schumacher also has an SL1 lithium ion series of jump starters, and the SL1372 10,000 milliamp per hour jump starter and power pack is no slouch. And where most consumers pick up the best-selling SJ1332, professionals prefer the DSR119 Pro Series jump starter.
[amazon link="B07892JQ1Q" title="SJ1332 Series" /]
[amazon box="B07892JQ1Q"]
Most regular folks will opt for a Schumacher SJ1332 jump starter. There are plenty of reasons for this. The SJ1332 is an all-in-one jump starter, air compressor, power pack, and inflator. People can use it not only for jump-starting a dead battery, but also for camping, tailgating, and weekends at the cottage.
This jump starter peaks at 1,200 amps, and two 120-volt a/c outlets supply up to 400 watts of converted power. Also, there's a 150 pounds-per-square-inch air compressor so that people can inflate their air mattresses and pool rafts. If that doesn't seem like enough, this jump starter also includes two USB ports so owners can charge their phones, and a built-in LED light illuminates a wide area.
[amazon link="B00LQW3COW" title="SL1 Lithium Ion jump starter" /]
[amazon box="B00LQW3COW"]
If the SJ1332 seems like a bit of overkill for your needs, and you want something simpler and more portable, then the SL1 Lithium Ion jump starter may be for you. This is the budget-friendly and scaled-down product that many Schumacher jump starter reviews miss.
It has a lithium iron phosphate battery which provides more charging cycles than Schumacher's other jump starters. The lithium-ion braiding protects against sparks, overcharge, and current surges. If you need a simple yet effective jump starter for up to six cylinders, including motorcycles, then this is the jump starter for you. It costs between $50 and $80.
Best of all, it's light and is TSA-friendly, so you can easily bring it in your carry-on luggage. As of the time of this writing, we don't know what other aviation security agencies have to say about this jump starter, although we are confident Canada's CATSA will also allow it through the checkpoint.
Other Schumacher Jump Starters
Like we mentioned earlier, there are many jump starters from Schumacher, and if you read a Schumacher jump starter review or two, you may have missed these. For the pros out there, there is the Schumacher Pro line, which includes the DSR114 P​​ro Series jump starter.
[amazon box="B0756QKZPK"]
This machine puts out 2,200 peak amps and has 4-gauge, 50-inch cables. You can pick one up for between $150 and $175.
Then there's the true Schumacher beast, the PSJ4424, a professional-grade jump starter. It cranks out 4,400 peak amps through heavy-duty copper-jaw cables. This jump starter costs between $540 and $650.
If you need something light and portable for small engines, such as outboard motors, scooters, and others, there's the SL65, which pumps out 8,000 milliamps and includes USB ports for your cell phones. For between $45 and $65 you can have Schumacher's cheapest jump starter.
Warranty Information
Because you're investing a decent chunk of money in a jump starter, it's important that have a good warranty. A warranty is a sign that the manufacturer has confidence in their product. We tend to avoid those products that don't have any warranty.
That said, Schumacher jump starters come with a limited 1-year warranty, but only a 90-day warranty is covering the battery itself. Many Schumacher jump starter reviews will neglect this piece of information.
What Schumacher Jump Starter Reviews Had to Say
Because reviewers tend to love the Schumacher brand, most of the reviews we read were positive. The professional reviewers rated Schumacher jump starters highly. Meanwhile, Amazon customers give every Schumacher jump starter a thumbs up.
Jump Starter Lab review
Over at Jump Starter Lab, the reviewers checked out the PSJ2212 jump starter, another of Schumacher's popular products. The reviewers loved this jump starter so much that they rated it their top choice of all the brands.
Best Reviews Review
Meanwhile, the reviewers over at Best Reviews rated the SJ1332 as the number one jump starter you can buy. They gave it an amazing 9.7 out of 10 stars, making it the only jump starter they tested to score this highly.
Amazon Customer Reviews
Then there were the customers who had purchased one and left a Schumacher jump starter review for the rest of us to read. They rated the SJ1332 4.2 out of 5 stars, with most saying that the jump starter has great performance, and the air compressor is extremely versatile. Unfortunately, many Schumacher jump starter reviews also reported that the unit weakened after only three to five years, and they were forced to buy a new jump starter.
How Schumacher Jump Starters Stack up to Others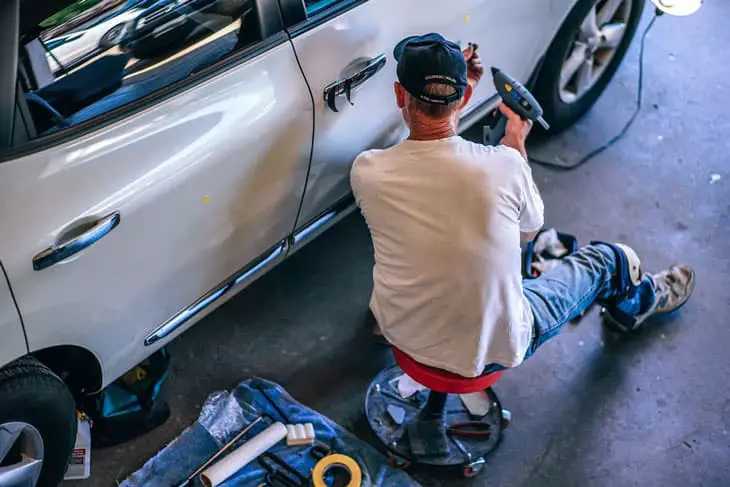 Image via: Unplash
Now that we know the Schumacher jump starter line could potentially be a great addition to your gear, we also want to know how well it stacks up to other jump starters. If the SJ1332 starts to fail around the three-year mark, can the Suaoki jump starter do better? Or perhaps the NOCO Genius Boost is a better option than the Schumacher Pro Series jump starters?
[amazon link="B015TKUPIC" title="NOCO Genius Boost GB40″ /]
[amazon box="B015TKUPIC"]
First up in our comparison is the NOCO Genius Boos GB40 "UltraSafe" jump starter. Like the Schumacher SL1, this jump starter uses a lithium-ion battery with spark-proof reverse polarity protection, so people don't have to worry about surge spikes or overcharging. This starter is powerful enough to be considered professional-grade, pumping out a whopping 1,000 amps or 7,000 joules of energy with each charge. You can easily jump a car, truck, or even a school bus with this monster, yet it comes in a surprisingly small package.
Unlike the Schumacher jump starters, which have competitive prices, the NOCO Genius Boost can get expensive. While the base model costs between $100 and $120, larger models with strobe lights which can handle diesel as well as gas engines costs between $2,400 and $2,700! NOCO warranties its jump starters for up to one year, including the battery.
Customers on Amazon rated the NOCO Genius Boost 4.2 out of 5 stars. Almost every customer raved about how dependable the NOCO jump starter is, and one heavy-engine mechanic wrote that it's the only starter he will use in his garage. There were very few complaints from the 2,600 or more customers who left reviews.
[amazon link="B072R2YJ9V" title="Suaoki Jump Starter" /]
[amazon box="B072R2YJ9V"]
Next up in our comparison is the Suaoki U28 jump starter. This one compares with the best-selling Schumacher SJ1332. It comes with a mighty 2,000 peak amp booster, an LED flashlight, a 12-volt DC power source which can recharge lights and cameras and other small appliances, and reverse polarity which eliminates sparks and surges. It costs between $150 and $180 and comes with a 1-year limited warranty.
Customers on Amazon rated the Suaoki U28 4.1 out of 5 stars. Most people said the jump starter works great for a single jump, but after that, it requires recharging. A couple of people mentioned that the charge isn't strong enough to jump anything beyond a four-cylinder engine.
[amazon link="B079T841W3″ title="Clore Automotive JNC660″ /]
[amazon box="B079T841W3″]
Finally, we have the Jump 'N Carry JNC6600 from Kansas-based supplier Clore Automotive. If you drive a pickup or full-size SUV, or you need a dependable and robust jump pack at your work site, then the Jump 'N Carry is for you. This monster compares to the Schumacher Pro Series with one difference: it's portable. Although you can grab it by its well-placed top handle, this jump starter is reasonably heavy. At nearly 20 pounds it's a heavy-duty power bank. All that weight is necessary because it spits out up to 1,700 peak amps. Also, two 46-inch heavy-duty cables with copper insulation add some extra bulk.
You can buy a Clore Automotive Jump 'N Carry for between $125 and $150, complete with a 1-year warranty. Customer on Amazon rated it 4.4 out of 5 stars. Almost everyone praised its power and ability to jump-start any size engine. Many people loved the extra-long cables and the fact that it can go 30 days between charges. Unfortunately, the charger also had several complaints about not holding a charge for more than 24-hours, which seems to be a manufacturing problem. There were enough complaints about this to take it seriously, but your mileage may vary.
Schumacher Jump Starter Pros and Cons
As you can see, the Schumacher jump starter lineup isn't the only great choice you can buy. And while most Schumacher jump starter reviews will rave about its many strengths, they'll also miss out on its weaknesses. According to customer Schumacher jump starter reviews, there are enough cons to make us notice, along with the long list of pros.
Pros
Plenty of bells and whistles
Competitive pricing
Legendary company heritage
Jumpstarters for both consumers and professionals
Dependable and rugged
Cons
Weak warranty
Customer reviews were mixed
Reports of losing power after only a few years
If there's one thing we don't respect, it's a weak warranty. The fact that the Schumacher warranty only covers the battery for 90 days is something that concerns us. Without the battery to provide the power which the jump starter uses, the unit is practically useless. If Schumacher doesn't have confidence in their batteries, why should we?
Are Schumacher Jump Starters Worth Buying?
All in all, a Schumacher jump starter is a good piece of equipment. We love how versatile the starters are. Even if most other Schumacher jump starter reviews only focus on the SJ1332, we can still find enough information about the other Schumacher jump starters to form an educated opinion.
But the quality of this brand is seriously compromised by two sticking points. First, there were enough customers who all had the same complaints of the units starting to fail after three years. This is more than bad luck. Secondly was the fact that the batteries are only covered by warranty for 90 days. We didn't read one Schumacher jump starter review which mentioned this fact, so we're glad we were able to do some research and learn it ourselves. For us, this is the main deal breaker.
Which leads us to the conclusion that Schumacher jump starters are not worth the price. If you want a professional-grade jump starter, go with the NOCO Genius Boost. It has all the power you'll need and comes with a decent warranty and plenty of positive reviews. For something more agile that you can use when camping, the Suaoki jump starter should meet your needs.