*This post may contain affiliate links. As an Amazon Associate we earn from qualifying purchases.
If you watch YouTube regularly, then you must have come across videos of scammers backing up into other people's vehicles for a payout. A dash cam can catch the perps and save you trouble with your insurance company. Whether its an accident, erratic driver or a close shave, we've all had times when we've wished we had footage to back up our story. The BlackVue dash cam is one of hundreds of different brands available. And you might have noticed that it's pricey — as much as ten times some models. Some users swear by it. But what sets it apart from the competition? More importantly, is it worth the hefty price tag?
Comparison Table
[amazon box="B07CZQ6BFM,B01H7WJJUU,B0759XDG8C,B014W1X3YW,B073G8L9Q8,B074K9VXVT" template="table"]
What is the BlackVue Dash Cam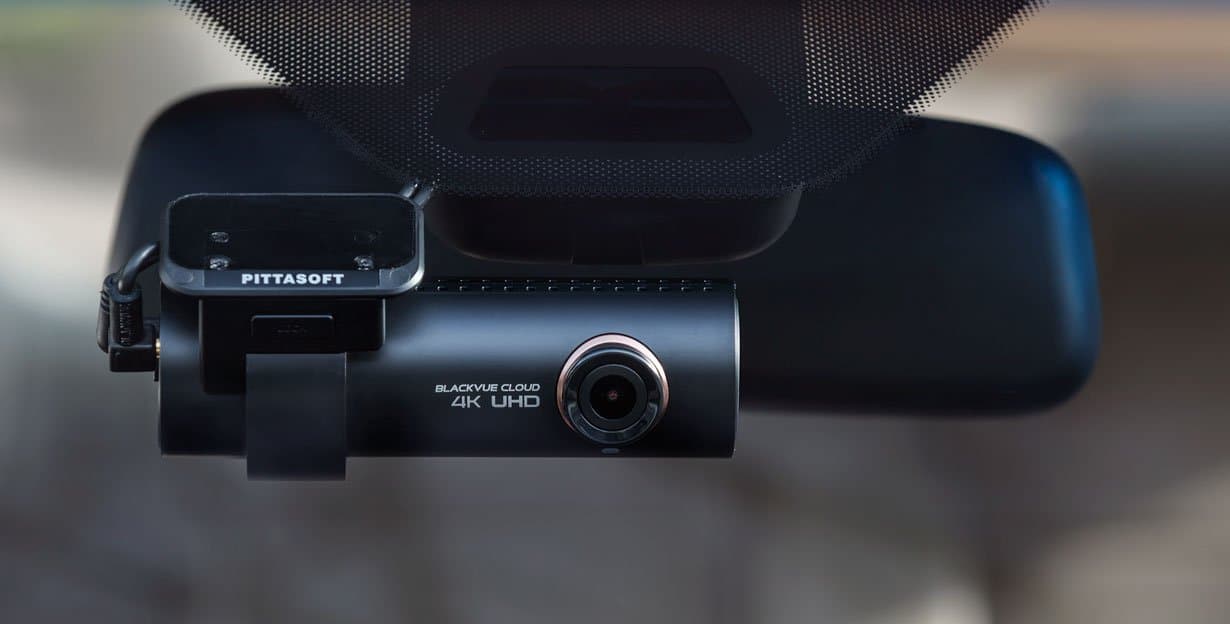 The BlackVue dash cam is perhaps one of the most popular dash cams in the market today. Apart from sponsoring the Formula Drift, the Korean company is prevalent with its consumers for producing some of the most advanced dash cams on the market since its debut in 2007.
One of the features that make the Blackvue dash cam standout is it's over the cloud technology. Users can access their camera anytime, anywhere through the cloud. It's also one of the pioneers of Full HD one channel and two channel dash cams.
Things to Consider Before Buying a Dash Cam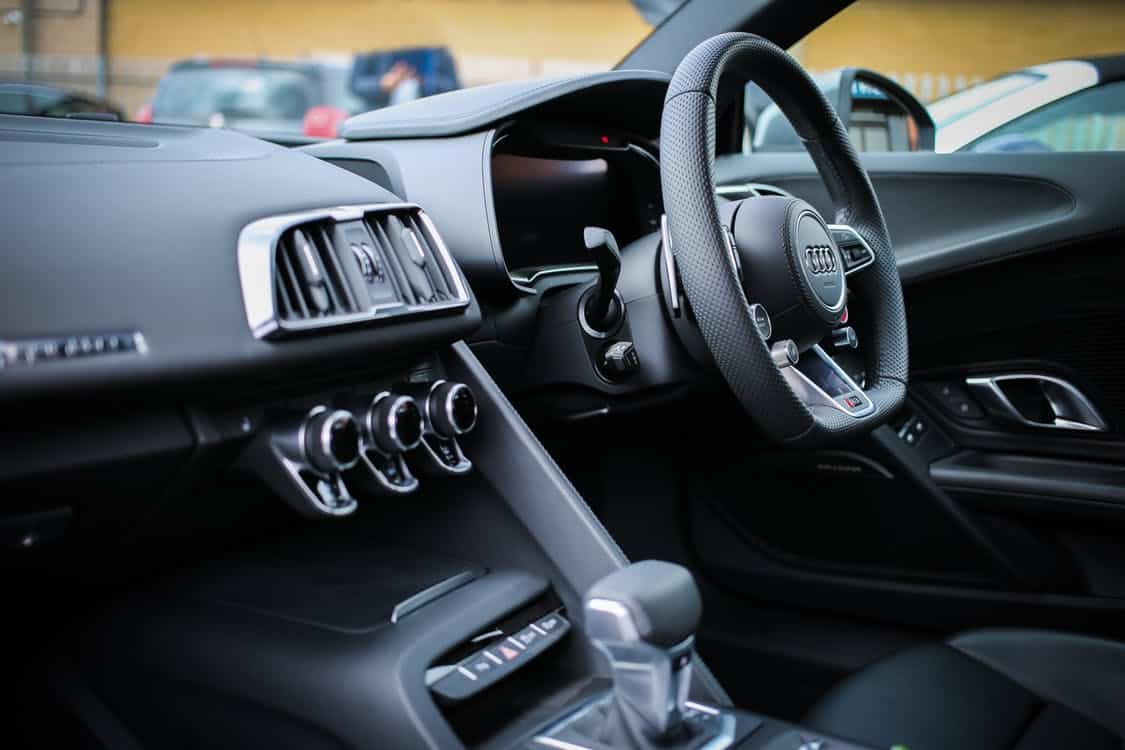 Let's get one thing clear; there's no guarantee that getting a dash cam will save the day if you're involved in a car accident. However, if you're looking to get one, it's a wise idea to know what kinds are out there and how they work.
Loop feature
When shopping for a proper dash cam, get one with a looping feature. It functions by automatically recording over older footage that is no longer needed. This feature saves you the time you'd use deleting old footage manually to acquire new space.
G-Force sensors
Your dash cam needs to be more than your cell phone camera or a typical digital camera. Make sure you get a dash cam that has G-force sensors. The G-force sensors can detect when you get into a collision. What these cameras will do is save this particular footage instead of looping over it.
Nighttime
What good is a dash cam that cannot record at night? It's important that your dash cam can record at night and in adverse weather. If it isn't able to record what's happening clearly, then it defeats the idea of having a dash cam in your car in the first place.
Other features
Other features you want in your dash cam include motion sensors that can detect and record break-ins, a lane departure alert to keep you focused, and battery backups so that you don't run out of power when you need it the most. However, the most important feature on your dash cam is image quality. It's vital that you never settle for a dash camera that records less than 1080p videos. If possible, go for a dash cam that records 2560 x 1080. With this, you get a better, wider view of what's happening in and around your vehicle.
The BlackVue Dash Cam: Select Models
BlackVue has several dash cam models worth considering. Here are a few of our favorites.
[amazon link="B07CZQ6BFM" title="BlackVue DR900S-2CH "]
[amazon box="B07CZQ6BFM"]
The BlackVue DR900S-2CH is one of the most innovative dashcams on the market. This model sets standards with its dual channel and true 4K resolution recording. On top of that, it has a resolution of 3840 x 2160 for the front and 1920 x 1080 for the rear. In the dash cam market, this is quite a feat.
It also uses a brand-new codec H.265 that lets users store two video feeds using the same amount of space that two 1080p channels used with the old H.264 codec. Meaning, there is no need for a larger external memory card. It also supports a buffered parking mode that continually records to the RAM while your vehicle is stationary, but without writing on the memory card. Just like any other BlackVue dash cam, the DR900S connects to the BlackVue Cloud in case you have a portable access point in your vehicle.
The BlackVue DR900S also comes with built-in GPS. It costs between $$ and $$$. It has an Amazon customer rating of 4.4 out of 5 stars rating.
[amazon link="B01H7WJJUU" title="BlackVue DR650S"]
[amazon box="B01H7WJJUU"]
The BlackVue DR650S is one of the best solutions for professional drivers. This dual camera covers many bases with a ton of additional features. To get the most out of this BlackVue dash cam, you will need to hardwire it into your vehicle's power supply.
The DR650S comes with an OBD II port converter used as an alternative connection. Its CMOS 2MP sensor and 129-degree lens capture high-quality HD video on the front camera while the rear records 720p. The DR650S, just like any other Blackvue dashcam connects to the cloud. Drivers can check live footage from their cellphone, laptop or PC even when the vehicle is stationary.
The BlackVue DR650S-2CH dash cam costs between $$ and $$$, It has an Amazon consumer rating of 3.4 out of 5 stars.
[amazon link="B01H7WJJUU" title="BlackVue DR750S "]
[amazon box="B0759XDG8C"]
The DR750S is a front and rear dash cam. It has a clever mounting system and sleek good looks. Just like the DR650S, this dash camera has cloud capabilities. Users can stream video feeds over the internet using BlackVue's Cloud service.
The video quality on the DR750S is also quite appealing. Its front-facing camera has a resolution of 1920 x 1080, with a rear camera resolution of the same. This camera also has a single lens version in case you don't need the rear camera. The Blackvue DR750S dash cam costs between $$ and $$$, It has a 3.5 out of 5 star rating based on Amazon customer reviews.
How Much Will You Pay for a BlackVue Dash Cam?
BlackVue dash cams are undeniably authentic, reliable and efficient dash cameras. They sport state-of-the-art features including cloud technology, 4K true video resolution, dual lenses and more. And while they may be on the pricier side of the market, their quality pays off. BlackVue dash cams will run you between $$ and $$$.
Pros
Clever removable design
Impressive daytime and night video for both front and rear camera
Wi-Fi Connectivity
Cloud capabilities
Cons
Expensive
Fragile coaxial cable
Hard to hear voice feedback
Bulky hardware kit
Low maximum temperature limit
How We Reviewed
To come up with an authentic, independent review, we carried out an in-depth analysis of BlackVue products. We gathered unbiased information from the manufacturer and retailers, as well as the consumers. We also looked through consumer reviews, complaints, and retailer product descriptions. To make sure you make the right choice we checked out BlackVue's closest competitors comparing them for durability, affordability, and efficiency.
Design and Installation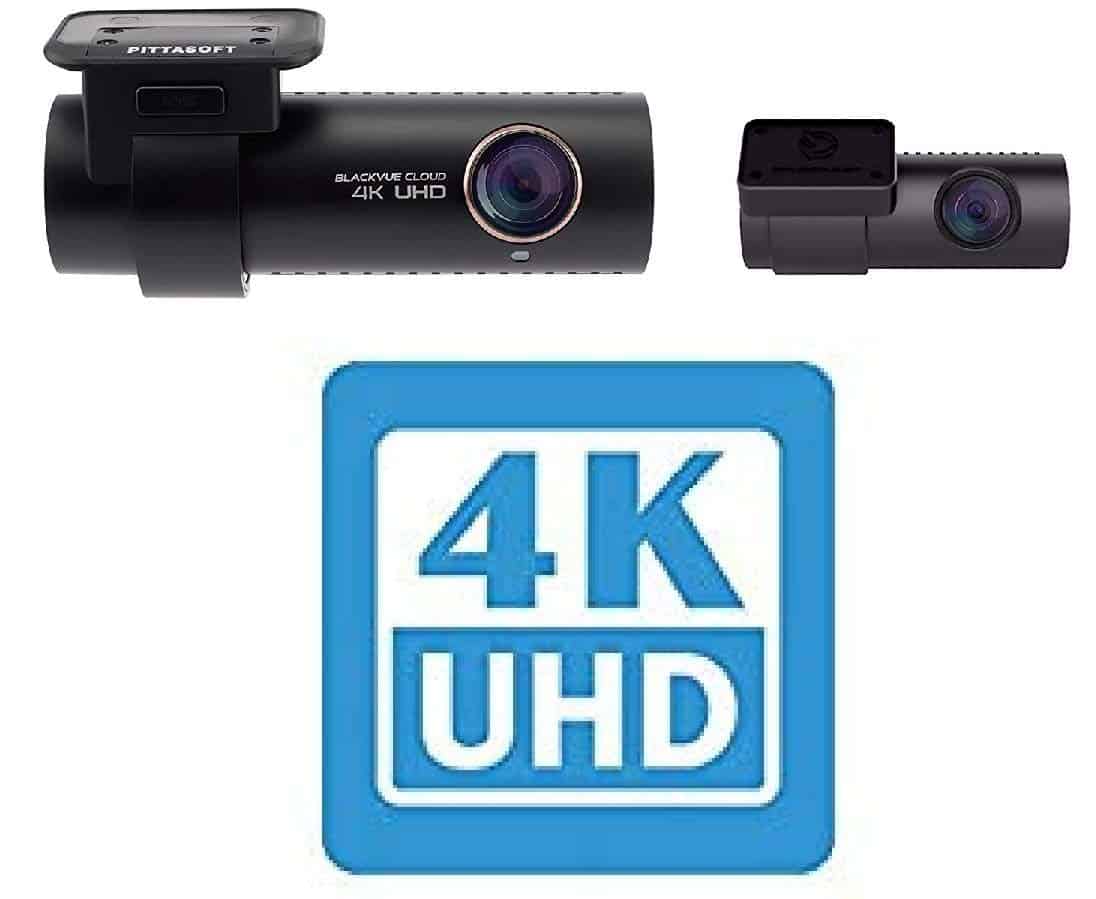 BlackVue dash cams come with a tubular shape, meaning both their front and rear camera resemble tubes. The DR750S has a 1.4-inch front camera diameter that is over 4.6 inches long. Its rear camera is slightly under an inch smaller in diameter and about 2.6 inches long. They both run under a STARVIS 2.1 MP sensor producing 1080p video at 60 frames per second. The DR750S has a horizontal frame view of 139 degrees.
BlackVue dash cams have both the front and rear cameras connected through a wire that has tiny coaxial connectors that resemble a TV cable but are a lot smaller. According to consumer feedback, these wires aren't as durable, and it will pay to be a little careful with them in case you connect/disconnect the wires regularly.
The front units get power via a power adaptor, as opposed to the USB cables that most dash cams use. This adaptor plugs into the auxiliary power socket four or cigarette lighter. The rear camera powers via the coaxial cable from the front camera.
Installation
These dash cameras have a quite an impressive mounting design. Both the rear and front cameras slide into their mounts with adhesive and rotate a full 360 degrees. The front camera of the BlackVue dashcam click-stops into position. Pressing an unlock button releases the camera. The back camera, on the other hand, is held into position by friction and simply slides out.
All camera controls apart from the snapshot button located on the side is done by your smartphone. That makes it pretty easy to get going. Users need to download the BlackVue app from the app store to control the camera.
Just like any other dash cam, users can practically remove the SDHC card from the camera to copy video footage. However, Blackvue dash cams are meant to be managed and accessed via Wi-Fi using the Blackvue app on your cell phone. The Blackvue dash cam app also has maps included. Users can track their location during drives. This feature comes in handy when documenting a trip.
What makes Blackvue stand out in the dash cam market is its cloud capabilities. That opens up a world of possibilities, and users can capture anything, including vandalism and attempted theft. You need an internet connection to access this feature, though.
Performance
The DR750S has both cameras recording 60 frames per second with 1080p resolution. The DR650S has only the front camera recording 1080p while the rear camera records 720p. The DR900S is the best recording 4K resolution on the front and 1920 x 1080p at the rear. Blackvue dash cams offer superb night vision on both front and rear cameras. Their daytime resolution is also perfect. However, some reviewers complained of mild fisheye distortion, but that's probably due to the wide field of view.
On the DR750S, the front camera runs only slightly warm to touch, and the manufacturer claims that it is safe operating up to 156 degrees Fahrenheit. Its shutoff temperature is 176 degrees. That's impressive, making it reliable for desert-like areas. Nonetheless, it is always a good idea to park in the shade, removing the cameras if you are going to park in baking sun or using a sun shade.
One of the drawbacks of the Blackvue dash cam and specifically the DR750S is the voice feedback. Customers complained it's a bit tinny and might only be sufficient for a luxury sedan, and not a convertible. Fortunately, it's not necessary, since several status lights alert the user to problems.
Blackvue Market Dash Cam Comparison
The Blackvue dash cam is a unique device that stands out against the competition. However, to make sure that you make a well-informed buying decision, we compiled a list of its closest competitors.
[amazon link="B014W1X3YW" title="Garmin Dash Cam 35 "]
[amazon box="B014W1X3YW"]
HD GPS-enabled standalone driving recorder with 3.0-inch LCD display
Take still images, even remove from vehicle, to capture collision damage
Incident Detection (G-Sensor) automatically saves footage of collisions and incidents
The Garmin 35 offers HD photo, video, and audio capture and users can watch playback right from the device. The Garmin dash cam being a product of Garmin has an inbuilt GPS just like Blackvue dash cams. It also has additional features such as speed camera and red-light warnings.
With the Garmin Dash Cam 35, users can choose between 1080p, 720p or WVGA resolutions to save on memory space. One of the drawbacks of this dash cam is that it lacks a night vision mode. The Garmin Dash Cam 335 costs between $$ and $$$. It has a 3.7 out of 5 star rating on Amazon.
[amazon link="B073G8L9Q8″ title="BlackSys CH-200 "]
[amazon box="B073G8L9Q8″]
High temperature range (-4F to 158F) due to built-in super capacitor
FREE 32GB Class 10 BlackSys SD Card included
Eligible for 6 Months Extended Warranty on all Blacksys Units by BlackboxMyCar
BlackSys is a leader when it comes to the two-channel dash cam market. The BlackSys CH-200 has impressive hardware upgrades from its predecessor CH-100B. It features a user-friendly Wi-Fi app with an improved iOS compatibility. Just like the Garmin Dash Cam 20, it has an internal GPS, with speed detection as well as other driver alert systems like lane departure warnings.
Users can use the parking mode with motion detection or time-lapse modes. One of the drawbacks of this dash camera is that its night mode feature tends to overexpose the car in front due to the headlights. The BlackSys CH-200 costs between $$ and $$$. It has a 3.0 out of 5 star rating based on Amazon consumer reviews.
[amazon link="B074K9VXVT" title="THINKWARE TW-F800 Dash Cam "]
[amazon box="B074K9VXVT"]
Integrated thermal protection with super capacitor and thermal sensor for enhanced reliability
Optional accessories: hardwiring cable for parking surveillance mode; 1080P rear view Camera
Device works in USA/CA only and that warranty covers USA/CA purchases only
Thinkware F800 is one of the latest arrivals from Thinkware. It replaces the simpler Thinkware TW-F770. The F800 sports a Sony Exmor R CMOS lens. While it's slightly larger at about 1 2/8-inches, it has a marginally lower resolution of 2.13 MP. It still offers Full HD however, just like the Blackvue dash cam, the Thinkware F800 has capabilities through your smartphone hotspot.
It also includes a rear camera, with an internal GPS with advanced safety options. Some of the drawbacks of this device are that it lacks an LCD panel for menu operation, and users might require a smartphone for configuration. It also only offers Full HD resolution.
The Thinkware F800 costs between $$ and $$. It has a 3.3 out of 5 star rating based on Amazon customer reviews.
Is the Blackvue Dash Cam any Good?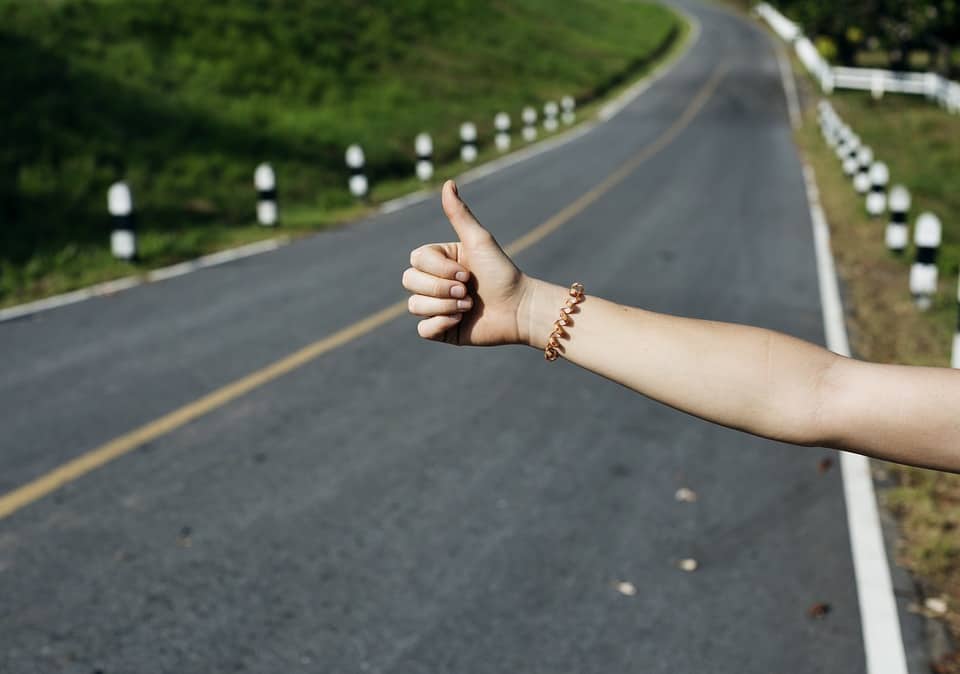 The Blackvue dash cam is a pretty awesome device; however, for the DR650S and DR750S, it significantly fell behind some of its competitors. The DR650S specifically lacked some of the features its customers cared about. The company seemed to be more focused on its cloud technology while most clients just wanted a simple parking mode camera. The DR900S, on the other hand, is a superb device, and if you are willing to part with a few extra bucks, it's a worthy purchase for true 4K resolution footage.
Bottom Line
There is no denying that BlackVue has made significant improvements to its devices over the years. There's an improvement on nearly every aspect from the video quality, performance and heat resistance. As a connected cloud device, BlackVue still stands ahead of its competition, and it's obvious they will for a long time. However, they will still need to do more when it comes to memory partitioning, nighttime recording, and firmware differences. If you're looking for great Wi-Fi and cloud experience, we highly recommend BlackVue dash cams.