*This post may contain affiliate links. As an Amazon Associate we earn from qualifying purchases.
In the ever-bustling dash cam world, it seems like every day brings perplexing upgrades and advancements to an always overflowing line of camera options. From HD recording capabilities, internal microphones to even night vision, it seems there is always something new to consider when purchasing a dash camera. Uniden is a frontrunner in many realms, and for those interested in a reliable camera that provides quality footage at a consumer-friendly budget, they have options for you. Today, we will review the Uniden dash cam and in particular their 945G model and then compare them to other leading brands in the industry.
Comparison Table
[amazon box="B00TIYPL44,B06XG27N5L, B0769G2SNJ, B01EFKQEH8″ template="table"]
What Is the Uniden Dash Cam Automotive Video Recorder?

The Uniden Dash Cam 945G is a small 7 x 10.5 x 7 inch, 13.6-ounce apparatus that outputs HD footage. It runs continuously and overwrites old footage when the card is full, but you can move the footage to your computer for offloading if you like. It also features a G-sensor, so it can automatically record in the event of an accident. It is low-priced and all-around user-friendly for any car owner interested in providing added security to their vehicle.
Product Specs
The Uniden Dash Cam 945G outputs footage in HD at 30 frames per second. It uses standard SD cards for storage and features loop recording technology so that you can record continuously without having to offload footage regularly. This cam features a built-in microphone for recording audio and lane change technology for added recording versatility.
The built-in GPS will help you tag your location in tandem with your footage, and the durable design means it handles high temperatures and impacts without issue. Finally, with its FL9 lens, the Uniden Dash Cam 945G offers an expansive 148-degree field of view, so you can see more of the road in all of your recordings.
Pricing
With a starting price of less than $$, the Uniden Dash Cam 945G is fairly economical, especially when you consider the exceptional range of features it can provide.
How It Compares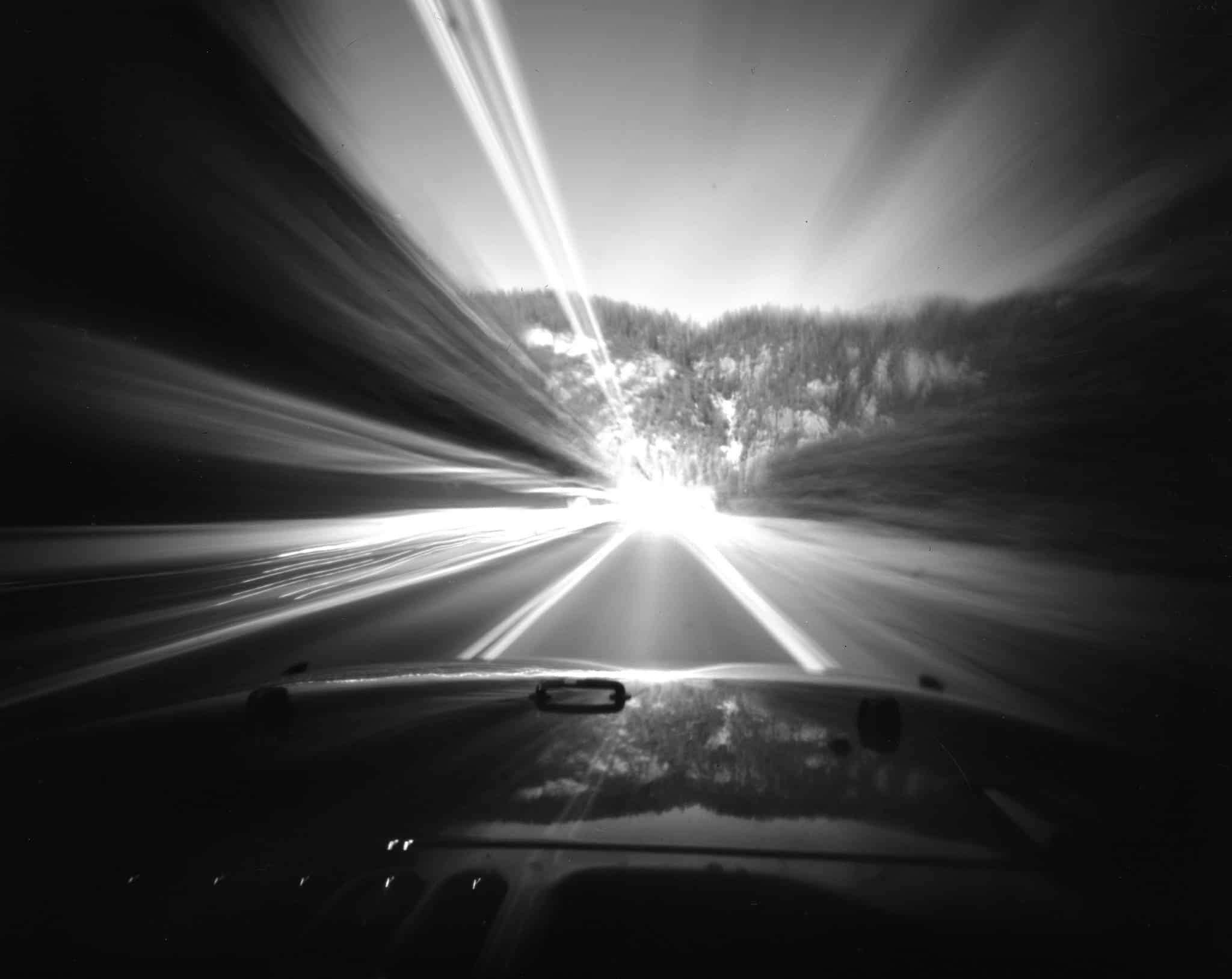 For the best possible perspective on the Uniden Dash Cam, it is necessary to consider the competing models on the market. In this article, we have reviewed other leading dash cameras on the market and have compared them based on their prices, ease of use, viewing angle, versatility, design and associated pros and cons. For similarly priced dash cams, we have also reviewed the following:
[amazon link="B00TIYPL44″ title="Uniden Dash Cam Automotive Video Recorder"]
[amazon box="B00TIYPL44″]
Price  
Starting around $, this is by far the most economical option featured on our list. Where the next closest cost is almost twice as expensive, the Uniden Dash Cam is by far the most cost-friendly option.
Ease of Use  
With automated sensors for lane changes, G-Sensors, and parking mode and automated loop recording, all you have to do is plug in the camera, place it correctly and enjoy quality dash camera recording without hassle.
Viewing Angle
The Uniden Dash Cam uses an FL9 lens which offers an exceptional 148-degree field of view.
Storage Capacity
Storage Capacity is all taken care of on a removable SD card, but with the added loop footage feature, you can know your camera is always recording and just recording over previous footage if you run out of space. That way you only need to take out the SD card when a situation calls for it.
Versatility
The removable SD card, easy installation and widescreen options mean you can comfortably integrate this device without too much trouble or consideration.
Design
It is a little clunky and unattractive to look at, so no bonuses here for design quality.
Durability  
It holds up well but is not the most durable option we have on our list.
Warranty  
This device seems not to have a warranty, so use it with caution.
Pros
Affordable

Portable

Plenty of automated features
Cons
Battery is not removable: once it dies, it dieslement

No night vision

Powers through the cigarette lighter, so cords can be cumbersome.
[amazon link="B06XG27N5L" title="Garmin Dash Cam 55″]
[amazon box="B06XG27N5L"]
Garmin has been a contender in the action camera field for years now, and from this venture, they move many cool and exciting features to their camera department. It is not the cheapest camera available and does miss out on opportunities like a wider field of view, but owners of this camera have little to complain about.
Price
For around $$, more than double the Uniden Dash Cam, you can own the Garmin Dash Cam 55. It is a reasonable dash cam price but maybe a little overkill for simple road recording needs.
Ease of Use  
Voice control is a bonus for this camera and makes using it that much safer and fun to use.
Viewing Angle
122 degrees is not a small angle, but definitely not the best by according to our list.
Storage Capacity
Because everything is stored on an internal micro SD card, the capacity is contingent on the card you buy for this camera.
Versatility  
Beyond the standard video recording features, this camera also boasts fun, creative options like time lapses so you can turn your daily drive into a creative exploration.
Design  
The boxy, simplistic design is functional but definitely doesn't turn heads.
Durability
It will hold up when you need it but isn't the black box of a plane. It also has trouble in high temperatures so keep that in mind when parking on a hot day
Portability
Small design and easy to move from car to car.
Warranty  
There are no featured warranties online, and many complaints site that Garmin is not responsive to claims.
Pros
Small size

Voice control features

Internal time lapse feature
Cons
Does not handle high temperature very well

Smaller field of view than other cameras

App control is limited
[amazon link="B0769G2SNJ" title="Mio MiVue 766 Wi-Fi Car Video Camera"]
[amazon box="B0769G2SNJ"]
A standout for footage acuity, this is a camera for videographers and people interested in the quality of content acquired by this camera. It is not a small as the Garmin, or as affordable as the Uniden Dash Cam, but what it lacks in those departments, it makes up for in spades for aesthetic quality.
Price
You can find this camera online for a little over $$.
Ease of Use  
An internal touchscreen makes this camera functional and easy to work with, but lacking voice automation does make it dangerous if you are trying to interact with it while driving.
Viewing Angle
The 140-degree lens is great and falls just shy of the Uniden Dash Cam Option.
Storage Capacity
This camera stores through an SD card, so the capacity is contingent on the size of card you purchase.
Versatility
For great footage and a decent array of creative options, there is plenty to work with and plenty to do with this amazing little camera.
Design
It's a big camera, and some might prefer the added real estate of the screen, but others might fault it here for taking up so much space.
Durability  
Does a bit better with temperatures but may suffer under heavy impacts.
Portability  
The Mio MiVue 766 suffers a few points for its larger size, but definitely won't be too much trouble to install and move if necessary.
Warranty
It does not list a warranty online.
Pros
High quality footage

Large screen for review

Decent internal microphone
Cons
Somewhat expensive

SD card not included

Can be difficult to find online
[amazon link="B01EFKQEH8″ title="THINKWARE TW-X350 Dash Cam "]
[amazon box="B01EFKQEH8″]
For premium recording capability in all degrees and shooting scenarios, the THINKWARE TW-X350 is this list's gold standard for those willing to part with a little extra cash and put in the added installation time. With internal night vision, crystal clear footage and smartphone functionality, it is a camera you will be proud to own. Just be prepared for financial and time considerations incumbent of installing this device.
Price
The camera itself is around $$ just for the camera itself, but don't forget you will have to consider installation costs as well. This camera requires power more than your cars internal cigarette lighter port, so custom installation is necessary.
Ease of Use
There is no external screen so working with this camera requires you to use your phone to integrate with it. That said, though the phone interface is compelling.
Viewing Angle
The 140 degrees will give you plenty of perspective on any incoming traffic scenarios.
Storage Capacity
As with all the cameras on this list, data can be stored on an SD card, but additionally, this is one of the few cameras that feature a robust internal memory so you have added space and convenience when an SD card option might become a challenge.
Versatility
It is a permanent fixture in your car, so don't expect to be moving it around to other cars, once installed though it does give you plenty of options for recording and managing footage.
Design
It is a pretty design, but the permanent installation does mean an added step for usage and leaves no options for moving it when you change cars in the future.
Durability  
Due to its location and installation practice, this camera holds up better in the case of an accident as well as under extreme conditions like heat and cold.
Portability

 
Once it is installed in your car, you will need a technician to uninstall and move it.
Warranty

 
There is no listed warranty in place for this camera.
Pros
Incredible footage

Nightvision

Internal storage
Cons
Installation required

Expensive

The interface is challenging without a smartphone
Conclusion
The Uniden Dash Cam is an exceptional option for dash cam users of all needs and pedigrees. Its wide field of view, easy interface and portability make it a contender no consumer would be disappointed to own.
Meanwhile, the internal automated features make this camera great for road functionality and ease of use. Keep in mind though that it lacks voice control features and other options that make more expensive cameras a consideration. It also is not the best for footage, compared with powerhouses like the Thinkware TW-X350. It lacks night vision as well so you may be missing critical recording times when you record with this camera.
The portability and easy access of the Uniden Dash Cam provide most new buyers with a sense of comfort and functionality that the Thinkware owners would have to wave. The installation is an added step and commitment that is relaxed when purchasing the more affordable Uniden Dash Cam. Finally, the surprisingly wide field of view means that even with its low asking price, the Uniden Dash Cam has standout features that other cameras do not.
If you are looking for an affordable, user-friendly and versatile recording device that records well and will not drain your bank account, we heartily recommend the Uniden Dash Cam. It won't be a great asset if you are looking for high-end recording for later editing purposes. If that's your interest, we recommend the Garmin or the Thinkware options.
But for leverage and evidence for future insurance claims, the Uniden Dash Cam will effectively manage all those needs. With its low cost, wide array of features and user-friendly design, we proudly give this product 4 Stars and hope you consider it for your future dash cam needs.