*This post may contain affiliate links. As an Amazon Associate we earn from qualifying purchases.
Although we use them often, many of us might not think much about our windshield wipers. Maybe you are unaware of the many options available or what distinguishes one wiper from the next. It is possible that the sheer number of choices prevents people from investigating the best wipers. Some consumers will choose the cheapest option no matter how bad it is. Whatever category you fall into, we have done the work for you and reviewed the Rain X windshield wipers alongside three other brands.
Until you find yourself in a situation where great windshield wipers are required, you may not realize that your wipers are an important factor in your safety while driving. Visibility is obviously one of the most important things while on the road, and low quality wiper blades can actually be dangerous if they smear or fail to clear your windshield. If you can't see, your chance of colliding with another vehicle or going off the road is going to be higher.
In addition to safety, convenience and preference are important factors to consider. High quality wipers work quickly and effectively, so you don't have to spray additional wiper fluid, try to see around spots that haven't been cleared, or listen to an annoying sound as the blades skip across your windshield.
[amazon box="B005JU5W54, B00FRHOO9O, B00AYAIC60, B005WTPC2A" template="table"]
What Are Rain X Windshield Wipers?
As you probably know, windshield wipers are made to glide across your windshield to clear rain, snow, or debris from your view. They can also be used in conjunction with wiper fluid to clean dirt or bugs from the windshield. Rain X is a leading name in windshield wipers and associated products. They have been working to innovate the design and materials of wiper blades for 40 years and have created some great products as a result. Their goals is to "outsmart the elements," and they have come up with various methods for achieving that goal.
In this article, we looked at the Rain X Latitude wiper blades because they are one of the best sets of Rain X windshield wipers available. They are made with fairly standard components, lacking the extra features available on some other Rain X windshield wipers, which makes them a good choice for most people. They are said to provide the best visibility in rain, sleet, and snow
Product Specs
The Rain X windshield wipers provide a streak-free windshield by gripping close to the glass as they move. They are also designed in a way that limits the amount of metal that is exposed. This limited exposure prevents the buildup of snow and ice on the blade which is very valuable since an icy blade leaves more water on the windshield than it removes.
While some wiper blades are relatively straight, the Rain X windshield wipers are curved which gives an even smoother wipe and cleaner squeegee. It works because the windshield is also curved, so the curved blade contours to the windshield to apply an even pressure on the entire length of the blade.
When designing this wiper blade, Rain X considered every detail. The Rain X windshield wipers are made with a graphite-coated rubber blade and have a built-in aerodynamic spoiler, both of which reduce the amount of noise the wipers make and counter the effects of strong wind to hold the wipers close to the windshield. The synthetic rubber used for the squeegee is specially formulated to withstand extreme weather conditions, so this blade is effective and durable no matter what climate you live in.
Included with the Rain X windshield wipers is an adapter for easy installation. There is also a multi-adapter which can ensure the blade will fit all styles of wiper blade arms. This means the Rain X windshield wipers can be placed on almost any make or model of vehicle.
We already mentioned that the Rain X windshield wipers are very durable due to the construction and materials used to make them, but they are also reversible which further extends their lifespan. Once the blade starts to wear down or fails to clear your windshield well, you can turn it around and use the other side.
Pricing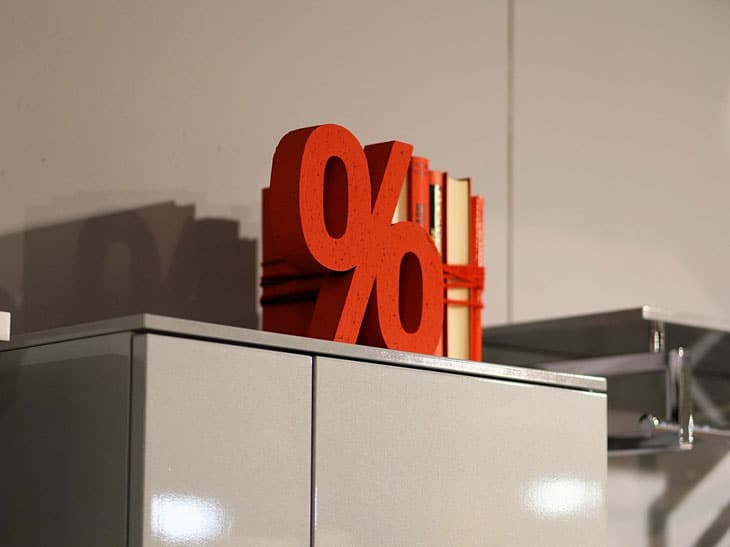 Image from Pixabay
The Rain X windshield wipers are available through Amazon, Walmart, Menards, and most retailers that care auto products. They cost around $20, but the price does vary depending on the size needed for your vehicle.
How It Compares
We picked a few similar products available on the market to see how they compare.
Bosch ICON 26A Wiper Blade
Michelin 8026 Stealth Hybrid Windshield Wiper Blade
Trico 25-240 Force High Performance Beam Blade
[amazon link="B005JU5W54″ title="Rain X Latitude" /]
[amazon box="B005JU5W54″]
The ICONs are high quality windshield wipers with great design. They feature a curved blade and several exclusive features such as Beam design, tension spring arcing technology, and asymmetrical spoiler.
Durability:
The Bosch ICONs are very durable, lasting 40% longer than most of the competition. They recommend checking for signs of wear after six months, but the blades won't need to be replaced if they are still in good shape.
Pros
Very durable
Beam design prevents snow and ice buildup
Tension spring arcing technology provides flexibility
Cons
A bit difficult to install
[amazon link="B00FRHOO9O" title="Bosch ICON 26A Wiper Blade" /]
[amazon box="B00FRHOO9O"]
The Bosch ICON wiper blades are another high quality option. They have a curved design like the Rain X windshield wipers, and they also feature Bosch's patented Beam design. The Beam design prevents snow and ice from building up on the blade and features tension spring arcing technology which allows the blade to remain flexible for the most effective wipe.
Bosch's exclusive FX dual rubber is designed to resist damage from heat which extends the life of the blades, and the asymmetrical spoiler reduces noise and keeps the blade close to the glass even at higher speeds or in strong winds. Like the Rain X windshield wipers, the ICONs include adapters for easy installation.
Durability:
The Rain X windshield wipers are extremely durable due to the use of specially formulated synthetic rubber, the limitation of metal exposure, and the fact that they are reversible. The high quality rubber also resists cracking in extreme heat. Rain X recommends replacing the wipers if they have been used for 12 months, but this is at your discretion based on the performance. The Rain X windshield wipers typically last 6 to 12 months.
Pros
Special materials for durability, noise reduction, and clear windshield
Reversible
Very durable
Cons
Inconsistent warranty availability
No wiper blade refills, must replace entire blade
[amazon link="B00AYAIC60″ title="Michelin 8026 Stealth Hybrid Windshield Wiper Blade" /]
[amazon box="B00AYAIC60″]
The Stealth Hybrids are well-designed with a curved edge, smart flex technology, a blade cover to prevent clogging, and independent suspension.
Durability:
When tested against other blades, the Stealth Hybrids outlasted all competitors after 300,000 wipe cycles.
Pros
Easy to install
Smart flex technology helps blade adapt to the curve of the windshield
Cons
Independent suspension is not effective on all vehicles
[amazon link="B005WTPC2A" title="Trico 25-240 Force High Performance Beam Blade" /]
[amazon box="B005WTPC2A"]
The Trico Force provides some advanced technology and a strong wiper for a lower price. It includes the VorTec aerofoil, swept-wing spoiler, SWIFT easy connection, and HighGlide treated blades all of which contribute to a wiper that is easy to install, clears the water from your windshield effectively, and can withstand strong winds. However, it is missing some of the useful features we saw in the other wipers.
Durability:
This wiper is built to last but it lack some of the added features that would extend the life of a wiper. For that reason, it may need to be replaced more often than the other wipers we reviewed.
Pros
Low price
Especially useful in strong wind
Cons
Not as durable as competitors
Lack of features
Conclusion
While the Rain X windshield wipers are very similar to the Bosch and Michelin wipers we reviewed, there are a few things that set them apart. Compared to the other wipers we looked at, the Rain X windshield wipers were much more durable and have the benefit of being reversible which only increases their lifespan.
The Rain X also had the others beat in resistance to snow and ice. While other wipers had special systems for battling these elements, the technology on the Rain X wipers was a little bit better, and the use of specially formulated rubber further enforced the weather-fighting properties of the Rain X blades. What really makes the Rain X windshield wipers stand out is the combination of qualities. While other wiper blades do compete in certain categories, the Rain X wipers are strong in every category. We give them a rating of 5 out of 5 stars.