*This post may contain affiliate links. As an Amazon Associate we earn from qualifying purchases.
Is it time to change your oil filter? A Napa oil filter might be just the thing to help keep your engine clean. This oil filter will outperform generic-brand filters that might save you a few dollars in the short-term but will require more frequent changes.
For example, I used to have a Hyundai Elantra which I treated so poorly it fell apart after only seven years. I skimped on the oil filters, and let the dealership install their run-of-the-mill factory filters whenever I took it in for an oil change. It wasn't until I learned to change the oil myself that I started researching different brands of oil filters!
Although I don't use Napa oil filters, they are high on my list to try out.
About Napa Oil Filters
[amazon fields="B0053A2BUE" value="thumb" image_size="large" image_align="center"]
NAPA is an acronym for "National Automotive Parts Association." Founded in 1925, the retail cooperative started selling auto parts, and the company introduced its first NAPA-branded oil filter in 1966. In the late '90s, they started sponsoring NASCAR, and their cars have won several cups. You can find NAPA auto parts stores and service centers across the U.S. and Canada, and recently in select European cities.
Because there are three types of NAPA oil filters to choose from, it's important to know the differences between them. There are Silver NAPA oil filters, Gold NAPA oil filters, and Platinum NAPA oil filters. Note that these are the oil filters NAPA considers "light duty," for most consumer vehicles. NAPA also has a range of heavy-duty oil filters for construction vehicles, cranes, and big-rigs, but today we'll just be looking at oil filters for your car.
Specifications
Although many of the NAPA oil filters will work in your car, the one you need depends on how you use your vehicle. If you're just taking the car to the grocery store a couple of times a week, you'll be fine with a Silver. If you drive for Uber or have a premium vehicle with a sensitive engine, go with something more expensive.
Silver NAPA Oil Filter
First up is the Silver NAPA oil filter. NAPA claims this filter will work for most regular oil changes. It has 10 percent more cellulose than a regular oil filter and an extra strong steel spiral center tube. Stong metal cap ends secure the filter against oil leaks. NAPA has included a by-pass relief valve in the center of the filter to further protect against oil leaks.
The NAPA silver oil filter costs depending on the retailer. You can buy it directly from NAPA Auto parts if you want to avoid hunting around for it. This filter isn't available on Amazon.
[amazon link="B0052LARAK" title="Napa Gold 1085″ /]
[amazon box="B0052LARAK"]
Second in NAPA's inventory is their most common filter, the NAPA Gold oil filter. These are some of the highest-quality oil filters around. The filter itself, enhanced with glass, and its center tube made from a steel coil spring, makes it almost impossible to collapse. A silicon anti-drain back valve helps the filter last longer than most. This NAPA oil filter does a great job protecting your engine from contaminants.
Customers on Amazon rated the Gold NAPA oil filter 5 out of 5 stars, which is one of the highest ratings I've seen for anything on Amazon! Customer reviews raved about it being the best oil filter you can get. It's strong enough to protect Jeep engines!
S
Insert WordPress Content
If you drive a premium vehicle, such as a BMW, Jaguar, or Porsche, this is the NAPA oil filter for you. These filters are designed to work with synthetic oils, providing advanced engine protection. The silicon filter media is wire-backed, and an anti-drain back valve protects against flooding. It uses the same steel coil-spring center tube as the Gold NAPA oil filter.
Because this filter isn't available on Amazon, you'll need to order it from NAPA Online. It costs between $9 and $15.
Warranty info
All NAPA oil filters are protected by a comprehensive limited warranty for the life of the product. NAPA may pay the reasonable costs for parts and labor to repair anything on your car damaged by a defect in their oil filter. Because you're supposed to change your oil filter every three months or 5,000 miles, this warranty stops taking effect when you reach one of those milestones.
Because NAPA stands behind their products, I feel very confident about their oil filters. I have a hard time trusting a company that doesn't warranty its products, and when it comes to my car, I'm a lot pickier about what goes in it than I was back in my younger days.
How Do These Filters Compare?
If you're like me, you're now seriously considering putting a NAPA oil filter into your car. They're well-designed, well-reviewed and come with a great warranty. But are they better than the competition? How well does a NAPA oil filter compare to a FRAM oil filter? Can NAPA compete with the German Bosch or Ford's own Motorcraft?
How I Reviewed These Filters
To compare NAPA oil filters to the competition, I researched the four most similar oil filter brands your bound to come across. I went to each company's site to learn about them.
Because I trust reviews written by real people, I read through a lot of Amazon reviews. I was able to get an idea of how these oil filters work in the real world, and how they stack up to NAPA oil filters.
FRAM Oil Filters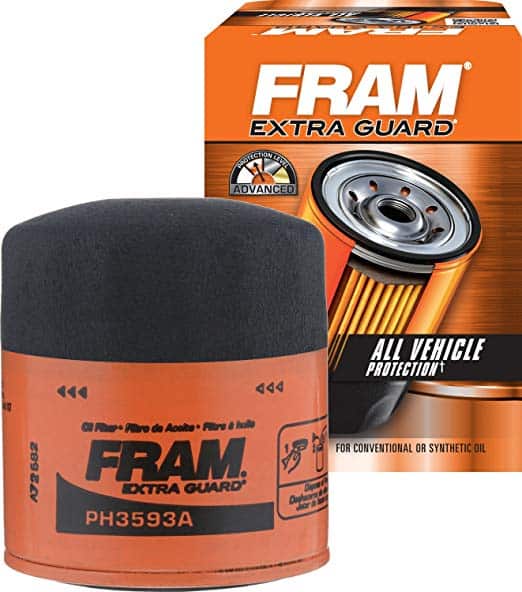 First up in our comparison are FRAM "Extra Guard" oil filters. Frederick and Aldham (FRAM) founded the company in Long Island in 1932. They've been making oil filters for more than 80 years. FRAM oil filters are some of the best-selling filters on the market in the U.S. today.
The FRAM Extra Guard oil filters compare with the Silver NAPA oil filters. They're for everyday use in most commercial vehicles. These filters have a special blend of fibers and resin to filter out impurities from regular oils. If you change your oil filter every 5,000 miles, a FRAM will do you fine. It comes with a limited replacement warranty.
Because these FRAM filters are so popular, many people left reviews about them on Amazon. Customers gave it 4.7 out of 5 stars. Many people swear by the FRAM Extra Guard oil filters and wrote that these are the only filters they'll put in their vehicle. Most people were happy with the price-to-value ratio. A couple of customers wrote that the filter is difficult to seal completely and requires quite a bit of hand turning to get it in there. They cost between $8 and $20.
Bosch FILTECH Oil Filters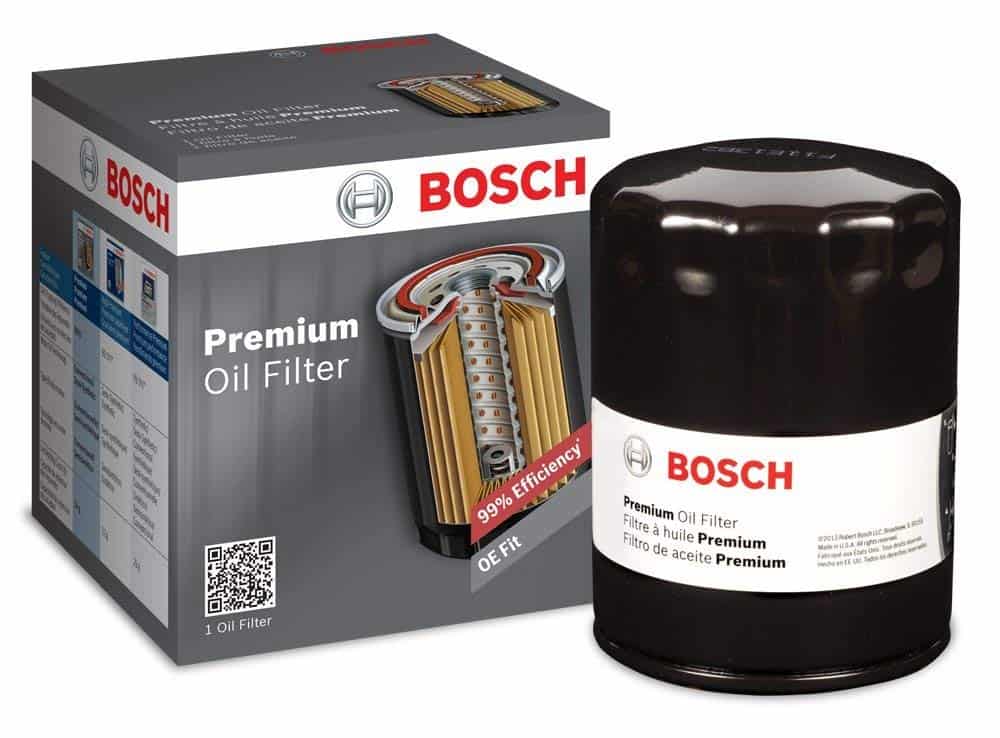 Next up are Bosch oil filters. Bosch is a German company that's been making auto parts for a very long time. Founded in 1886, when the first automobiles were crazy-looking concepts, Bosch has survived through the twentieth century to become a premium-parts maker today. The Bosch FILTECH oil filter is comparable to both NAPA's Gold and Platinum oil filters.
The patented FILTECH filtering media screens out harmful contaminants. Steel base plates and a steel housing keeps the filter from warping and ensures a tight seal. It has a silicone anti-drain release valve for that flood of oil it receives when you start your engine. It costs between $6 and $12 and comes with a limited warranty.
Customers on Amazon gave it 4.6 out of 5 stars, with most saying that the filter is large and heavy, giving it amazing filtration with high-performance engines. Many people were happy with the quality of the filter and the price, and nobody reported any catastrophic leaks or failures. Some people did complain that the filter itself uses a cheap cellulose paper and that the stamped steel bypass valve isn't as strong as the NAPA Gold.
Motorcraft Fuel Filters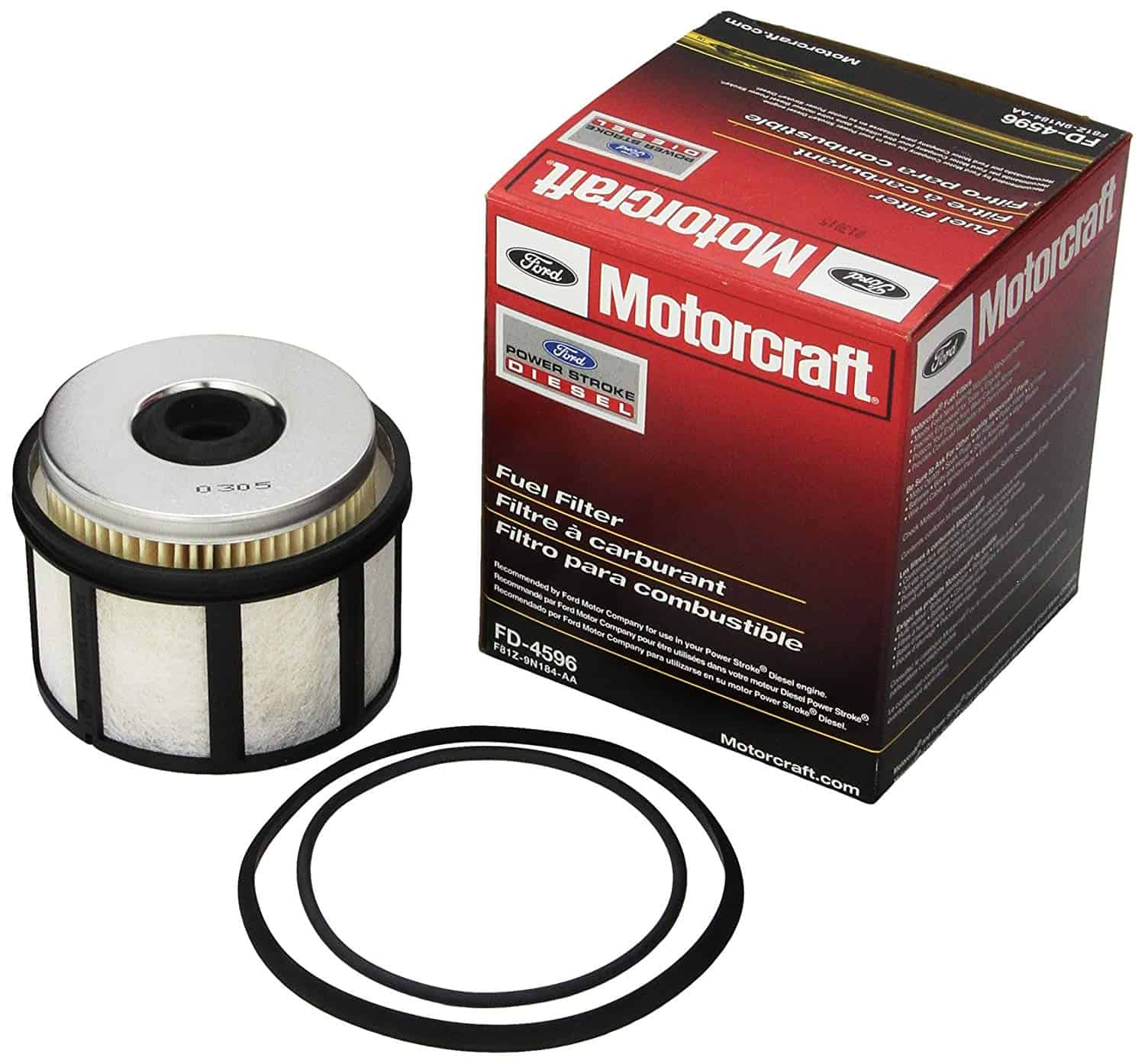 Third in our comparison is Motorcraft. This is an auto-parts division of the Ford Motor Company, and Motorcraft oil filters are standard in all Ford vehicles aside from the Mustang. These filters are all manufactured in the U.S. or southern Ontario, Canada. Ford applies strict quality control standards to its manufacturers.
Additionally, Motorcraft fuel filters are encased in ironed steel cases for a smooth fit. They have silicone anti-drain back valves to keep fuel in the filter when the engine is off. The end plates are well-bonded to prevent any leakage. Motorcraft fuel filters come with a 12-month warranty and cost between $25 and $30.
Although expensive, customers on Amazon gave these filters 4.6 out of 5 stars. Ford-owners praised the perfect fit, and non-Ford drivers wrote that it was an all-around good oil filter. Many people did complain that this filter doesn't come with a cap. For the high price, I would have expected Motorcraft to include this!
K&N Pro-Series Oil Filter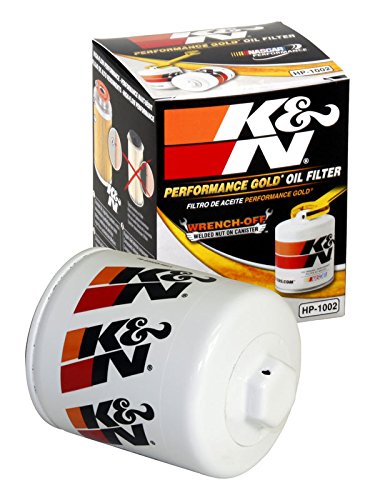 Finally, we have California-based K&N. They started in 1962 with air filters and have since grown to include a variety of filtration systems, including oil filters. You can find K&N products in 30 different countries. They are one of the most popular brands of filters in the world today!
The K&N Pro-Series Oil Filter compares with the Gold NAPA oil filter. It fits into almost every car, truck, and motorcycle. A resin-infused filter helps trap impurities. A one-inch nut makes for easy removal. The best part about K&N oil filters is their "Million Mile Warranty." They will guarantee their oil filter for up to a million miles of usage. That's way beyond what you need, but that's how confident K&N is about their filters. Wow!
Because K&N is so popular, it's no surprise that customers gave them 4.7 out 5 stars on Amazon. They praised the reliability of the filters. Many people declared it's the only filter they will use. Almost everyone loved the one-inch nut that makes removal extremely easy. One person wrote that it's just a run-of-the-mill filter, but said "all-in-all, my engine hasn't blown up yet." They cost between $25 and $50.
Pros And Cons of NAPA Oil Filters
Seeing how almost all of the oil filters we've reviewed were rated highly, it's hard to figure out which one is the best. NAPA oil filters certainly stand up well to the competition, but they're not perfect.
Pros
Steel coil-spring center tube is extremely sturdy
Glass-infused filter media in the Gold and Platinum lines are exceptional
The highest-rated oil filter on Amazon
Excellent warranty
Cons
Difficult to find Silver and Platinum NAPA oil filters
Sometimes difficult to install and remove
Best Oil Filter
Like one customer said in an Amazon review: "I put it in. My car worked. Nothing caught fire. It did its job". Today I'm careful with my vehicles, but when I was young and dumb, I didn't care. I wish I knew about oil filters back then because I would have installed a NAPA oil filter.
If it seems like all the oil filters do what they're supposed to do, then it just really comes down to a matter of price. But there's so much more to a filter. How well the filter protects your engine matters because that's how long your engine will last. Of all the oil filters reviewed here, the Gold NAPA oil filter is hands-down the best one. In my opinion, you don't even need to shop around anymore. Go ahead and get a NAPA oil filter, it's the best there is.