*This post may contain affiliate links. As an Amazon Associate we earn from qualifying purchases.
We can't live without technology. One of the many technologies we want in our vehicles today is GPS navigation systems. Many people, however, rely on their smartphone for navigation. In a dying market, the Garmin Dash Cam 55 is helping revive GPS systems for drivers looking for accuracy, precision, and quality features in the design.
You're not alone if you've ditched dash-mounted systems for Siri or Google Maps in recent years. We understand how technologies change, and the need to minimize the number of devices you carry is something drivers can appreciate. We also understand the need for accuracy and precision in GPS-navigation. For these reasons alone, the Garmin Dash Cam 55 is a simple tool you can utilize, which won't take much space. And, it will get you where you're going on time.
Comparison Table
[amazon box="B06XG27N5L,B0767PJ2PL,B00OTZWJE2,B06XR9KGFD,B07CMK74JJ" template="table"]
The Garmin Brand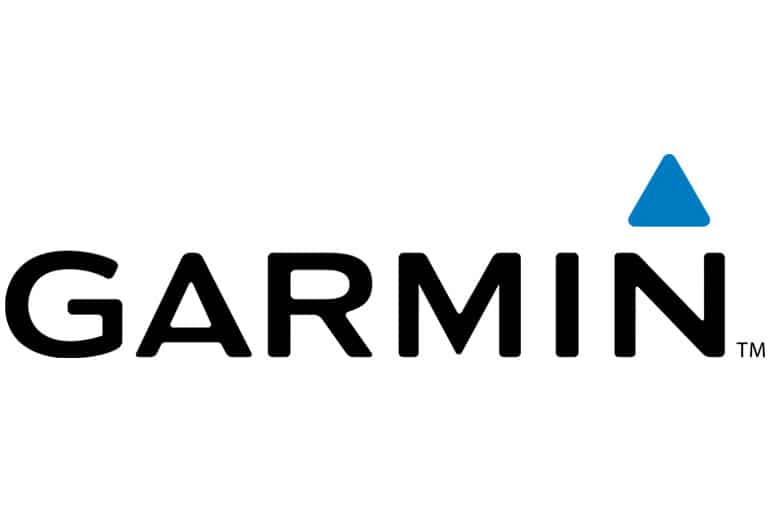 Garmin has been a leader in GPS and navigation devices for years. Products are made for individuals who love to travel, enjoy the outdoors, and want to explore, do so without getting lost. The company has been manufacturing wristwatches, car-mounted GPS systems, and other navigation devices since its founding in 1989. Since then, Garmin maintains itself as a leader in navigation devices and the GPS tracking systems.
Garmin serves many industries in its manufacturing of GPS devices. Wearable technologies, aviation, marine, and outdoor fitness trackers, are among the different product lines the company manufactures. With a focus on integrating the latest technologies, design, and tracking capabilities, the company's focus is on innovation and design. Superior quality, design, and designing highly-usable navigation systems, are among the company's core values. By continually researching and, focusing on development, technology, and design, Garmin is continually pushing products with the consumer in mind.
Dash Cam Features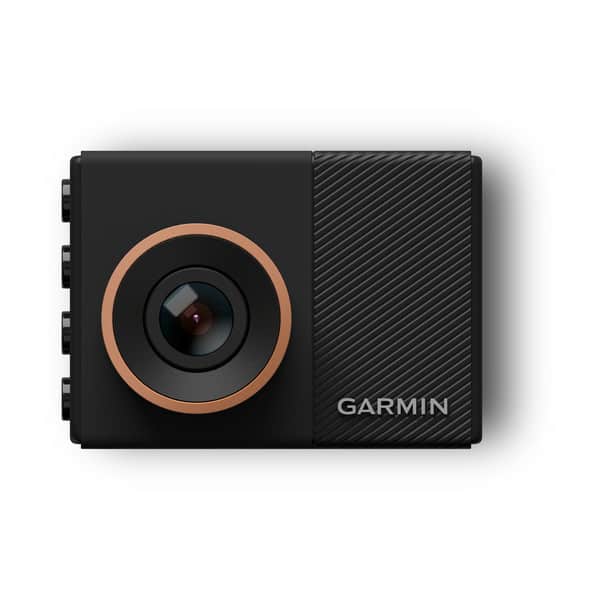 The Garmin Dash Cam 55 is distinct in design and offers quality features you'd expect to find in the latest technologies today. Forget about "Okay, Google," you can command your dash cam with voice-activated prompts. Simply saying "Okay, Garmin" will prompt it to save photos, record audio, or capture video. Speaking of video, the Garmin Dash Cam 55 records high-quality 1440p HD video. With a compact 2-inch LCD screen it captures the entire road including GPS time and location data.
Another nice feature of the dash cam is the pinpointing feature. The feature provides you with a trail of event times and where they happened along your mapped route. The video recorder captures quality resolution in bright and low-light conditions. The dash cam records in a continuous loop, so you can save trails and popular destinations you visit frequently. You can save recordings on the built-in memory, which is expandable up to 64 GB.
Voice Control "Okay, Garmin"

1440p HD video, 60fps

3.7 megapixel camera

2-inch LCD screen

GPS-enabled

Pinpointing feature

Built-in memory

Automatic incident detection (G-sensor)

Travelapse

Built-in Wi-fi

VIBR app

2.2 x 1.5 x 1.38 inches dimension

2.11 ounces weight
The dash-cam is exceptionally compact. Measuring in at 2.2 inches x 1.5 inches x 1.38 inches and only 2.11 ounces it won't take up your entire dashboard. With a frame rate of up to 60 FPS (frames per second), you can capture continual shots without compromising quality. It features a high-quality 3.7MP camera. It also has the Travelapse feature. The feature allows you to record and share adventures by condensing hours of content, into a few minutes of highlights.
The Garmin dash cam 55 also has builtin wifi. It allows you to sync videos to smartphones wirelessly. All you have to do is download the free VIBR app. Not only is this fun to share with friends, but in the event of an accident, can be used for insurance purposes as well.
Our Review Process
Design

Size

Weight

Features

Design

Video resolution

Image quality

GPS capabilities

Satellite quality

Customer reviews
In reviewing the Garmin Dash Cam 55 against competitors, we looked at several factors. The price, design, size, weight, and overall usable space on the dashboard. We also considered the features, design, video resolution, and image quality. The GPS capabilities, satellite quality, and overall customer reviews were also a part of the review process.
Where to Buy  Your Dash Cam & Price Range
[amazon link="B06XG27N5L" title="Garmin Dash Cam 55″/]
[amazon box="B06XG27N5L"]
Alternatives to the Garmin Dash Cam 55
Like other technologies, there are alternative products which one should consider if they're debating whether to invest in the Garmin Dash Cam 55. These are some of the best comparable options to consider.
[amazon link="B0767PJ2PL" title="Rexing F10 Dash Cam"/]
[amazon box="B0767PJ2PL"]
This cam is capable of recording video in 1080p resolution, and it has built-in wifi capabilities. It is a wide-angle dashboard cam, features a G-sensor loop, and loop-recording, which allows you to record videos in 3, 5, or 10-minute lengths. Loop recordings also save new recordings which will record over the previously recorded content you have collected.
Among the benefits of this dash cam include the compact size. It is 2.25-inch height and 1.75-inch length. It can record up to 30 frames per second and automatically adjusts to low or high-light resolutions. A 140-degree wide camera angle catches outside shots as well. It features an accident, auto-detection G-sensor. The G-sensor captures and retains essential video, allowing you to share with your insurer for vehicle repair purposes.
Some of the cons include the non-rotational axis. The camera does not rotate to capture video/image around your vehicle. It also has a huge suction cup which blocks your visibility when driving, which isn't necessary for such a small camera size. It doesn't have a parking mode as the Garmin Dash Cam 55 does either. Owners also complain it only supports micro SD cards up to 32 GB, limiting recording/saving capabilities.
​
[amazon link="B00OTZWJE2″ title="Wheel Witness HD Pro"/]
[amazon box="B00OTZWJE2″]
The GPS enabled dash cam features up to 170-degree viewing and recording angles. It can record video in 2K ultra HD and features driver assistance informing drivers of oncoming dangers. It has a night-vision recording setting, allowing you to record in light and nighttime conditions.
Owners can capture high-resolution video at 2304x1296p resolution. That allows you to see minute details in your recordings. It features a wide dynamic angle range showing fully balanced exposure and compensates dark spots when recording at night. You can enable GPS feature. It has continuous loop recording. What this means is that it will delete old recordings, so you can capture/save the latest content each time you hit record. G-sensor capabilities also detect oncoming accidents to keep you safe on the road.
A major complaint is that the dashcam doesn't have wifi built-in. It only has front-view and doesn't feature a backup camera either. Its 16 GB storage capacity doesn't allow you to save as much video footage as other cameras with expandable memory.
​
[amazon link="B06XR9KGFD" title="Z-Edge S4 Dual Dash Cam"/]
[amazon box="B06XR9KGFD"]
A large 4-inch screen gives you full visibility of recorded content, photos captured, and live navigation when you're driving. It features a nighttime camera recording mode, and 360-degree rotated view, giving the front and rear-facing options to drivers for recording. It includes a 32 GB memory card allowing you to begin recording video and photos right out of the box.
This dashcam is extremely easy to install, merely requiring you to mount it onto the suction-cup display. It can capture up to 1920x1080p video and 30 frames per second when recording. It also has a 150-degree wide viewing angle, capturing front and side obstructions when recording. Relying on a Sony image sensor, you can expect high-quality precision in video and photo capturing capabilities. An energy-saving LCD also shuts off automatically when the car's ignition is off.
The larger 4-inch screen is also a drawback as it blocks visibility when driving on dangerous, or otherwise dark road conditions. Some owners complain that it doesn't function in extremely high temperatures. Complaints of the cord positioning when charging the dashcam is also an issue drivers complain about, as it obstructs visibility on the road. Some owners also complain of the brightness settings on the dashcam.
[amazon link="B07CMK74JJ" title="X1 Pro Rear-View Dash Cam"/]
[amazon box="B07CMK74JJ"]
The full touchscreen dashcam features a dual-lens with 1296p front, and 720p night vision is streaming capabilities. You can enable GPS settings, and there are auto-brightness settings, for the road conditions you're driving in. It features a 140-degree wide viewing angle, which is adjustable, for your vehicle's specifications. The 720p rear-camera lets you view the road, from any perspective, regardless of the time of day or night.
Among the pros of this system is the lane departure warning system. If you sway or are driving and move out of your lane, it will alert you. This system will kick in if you are traveling 40 MPH or faster on the road. It also automatically adjusts to brightness or darkness settings, for the best video capture at all times. It also has a blind spot warning sensor, with the ultra-wide viewing angle video capturing. The GPS tracking records your precise speeds and route. You can save this information and later transfer it onto your PC for playback.
The price of this system is one of the significant drawbacks which many owners note. Owners also complain in high-light settings, the screen is difficult to see, rendering the device useless in some situations. You can't capture an inverted or upside down image with this dashcam either. Some owners also claim it is difficult to install, and the wiring can get in the way when driving.
Pros and Cons of the Garmin Dash Cam 55
When choosing a dash cam for recording and GPS capabilities, you must consider both the pros and cons.
Pros
Motion sensing capabilities.

Saves footage in the event of accidents for insurance purposes.

Simple interface.
Cons
Compact size.

Impacted by certain weather conditions.

It features lane departure and red light warnings, however, you must pay a subscription fee for this upgrade
Our Verdict
Garmin has become a name which is synonymous with quality in GPS-enabled devices. And, this is also the case with the Garmin Dash Cam 55. You pay for some upgrades, like lane departure warning and red-light warnings. However, the overall design is superior to other models. A small design doesn't obstruct your vision when you are driving. It retains its charge well, for up to 30-minutes when not plugged in. The added feature of monitoring parking lots ensures your car is safe, no matter where you park it. It can capture up to 40 frames per second and has the highest video resolution capabilities.
For those who want a dashcam which is functional, easy to use, and checks most of the boxes regarding quality/design, this is a great option. Add in the reputation backed by the Garmin name brand, making this a great dashcam, for a reasonable price point.