*This post may contain affiliate links. As an Amazon Associate we earn from qualifying purchases.
A dash cam is a great optional accessory for drivers to own. The Garmin Dash Cam 30 might be what you're looking for to increase on-road safety. Dash cams can record minor traffic infractions and traffic stops. In the event of an accident, they can prove your innocence.As a driver, a dash cam can help you maintain a clean driving record. It can prove you didn't deserve a ticket the police gave you for speeding or other infractions. Or, you can show your insurance provider you weren't at fault in an accident. The contents are also almost always admissible in court proceedings. Therefore, they can prove innocence and have cases thrown out by a judge with the information on the dash cam.Whether it is for insurance, protective, or other purposes, a dash cam is highly beneficial for drivers to own. So, don't settle when choosing one. Consider these great features to help you find the best fit for your vehicle.
About Garmin Dash Cam 30
The Garmin Dash Cam 30 features a wide-angle lens and watches the road for drivers. It includes a 4 GB Micro SD card but owners can upgrade the memory up to 64 GB with this unit. This dash cam records in full HD quality for the best resolution imaginable, It can record in 780 and 1080p resolution for sharp contrasts and excellent color and pixel clarity.
The compact unit plugs into the driver's vehicle using a 12-volt power port. It includes a mounting arm, and it is continually loop recording while owners are driving. The Garmin software automatically updates when new maps and routes are available, so owners always have the latest routing coordinates while driving. The unit also features a G-sensor that automatically saves footage. Automatic exposure and white balance ensure the best resolution for video and image capturing.
[amazon box="B078HKPGLJ"]
The Garmin Dash Cam 30 Features
There are several great features the Garmin Dash Cam 30 provides for its owners. Some of these include a CMOS sensor and autofocus. It has a great field of view and high video resolution in low-light settings. There's a snapshot feature allowing owners to capture videos from inside or outside of their car. This feature is great for collisions and accidents so that you can report details to insurance carriers. The software also allows owners to view, save, share, and organize files the Garmin Dash Cam 30 captures.
Garmin Dash Cam 30 Advantages and Disadvantages
Several great features set the Garmin Dash Cam 30 apart from competitors. Before investing in this unit, drivers should consider some of the advantages and disadvantages.
Pros
There are many great features this product offers to its owners. Some of these benefits include:
Video playback mode
Up to 30 minutes of battery life on a full charge
A wide viewing angle and excellent performance
It alerts drivers of collisions, red lights, and other risks on the road
The device works with active secure push notifications
Cons
Before choosing the Garmin Dash Cam 30, consumers also have to know its limits. Some of the drawbacks include:
The camera mount falls off the dashboard frequently
The small size of the unit is difficult to view/read for some drivers
Its camera freezes often
It doesn't have a motion detection option
Garmin Dash Cam 30 Compact Design
The Garmin Dash Cam 30 is compact. It measures about 7.9 cm by 4.25 cm by 4.4 cm and weighs under 95 grams. As a result, it fits virtually anywhere. The product includes a robust mounting arm that owners stick directly onto their windshield. Because of its small size, it won't block the driver's vision with a huge screen. Drivers can appreciate the simple design and usability of this device while weaving through traffic.
HD Camera and Incident Detection
The G-sensor in the Garmin Dash Cam 30 automatically detects incidents. When it detects occurrences, the unit saves and records them. It also features red light warnings, driver awareness alert warnings, and forward collision warnings. These features can help minimize the possibility of an accident while drivers are on the road with this device.
How We Reviewed the Garmin Dash Cam 30
In reviewing the Garmin Dash Cam 30, we compared it to several similar systems of varying price ranges. We considered usability, features, size, design, camera, and video quality. We looked at the software, and how easy it is to set up the new system in the car. Our reviews also include owner ratings for each dash cam. Including this information offers a first-hand account of each model. This information allows consumers to make the best decision when choosing a new system.
Average Price and Where to Buy a Garmin Dash Cam 30
The Garmin Dash Cam 30 is available on Amazon as well as the Garmin website. Walmart also carries this product. The price is $ to $$$ depending on where consumers purchase it. Comparing different retailers is the easiest way to find the lowest price for this model.
The Best Alternatives to the Garmin Dash Cam 30
The Garmin Dash Cam 30 is a great compact system for under $$$. There are other great options, however, that drivers should also consider. These are a few of the best competitors' products available.
[amazon box="B076GYGVY5″]
This dash cam records in 1080 p resolution, full-HD, wide-angle mode. It has excellent night vision Nighthawk technology, so video and images aren't blurry or fuzzy in dark conditions. A video management system allows owners to save pictures and video using Wi-Fi connections.
A gravity sensor detects sudden motion and automatically records when this sensor triggers. In the event of accidents, this will capture collisions or traffic stops for insurance purposes. It includes a 32 GB micro SD card. Owners can upgrade to a 64 GB or 128 GB card if they choose. The suction cup mount attaches to the car's windshield easily. The small, compact design, doesn't block visibility while driving. It also has a 180-degree and 360-degree rotational viewing adjustment base.
Some reviewers note that the dash cam doesn't last long. One reviewer says that after a few months the system shut off and the camera didn't function any longer. Possible concerns with longevity and quality are worth noting with this product.
This dash cam costs $ to $$. The average ratings are 4.4 out of ​​5 stars on Amazon.
[amazon box="B07DVF9LKG"]
This dash cam records in 1920 by 1080 p resolution. It can also support up to 256 GB memory cards to store information. It features a g-sensor collision detection monitor. When bumps or collisions occur, the camera instantly turns on and records what's taking place. The unit is capable of capturing 30 frames per second (fps). The device also has a 24-hour parking monitor. This feature increases safety if owners park in a public garage or lot. It will record what's taking place in the lot to prevent theft or damage to the vehicle.
There's an optional GPS function on this system and a heat-resistant NT96658 superior chipset. This feature helps to increase the lifespan by avoiding overheating of the unit while it is operating. It has a 160-degree viewing angle, time lapse function, and night vision shooting. A built-in mic also allows owners to record audio during traffic stops or an accident.
Owners complain the screen is tiny and delicate to navigate on this device. The reviewer also notes the g-sensor doesn't function and doesn't record when motion/bump takes place. This design flaw eliminates the purpose of owning the system.
The cost of this system is $ to $$. The average ratings are 4.5 out of 5 stars on Amazon.
[amazon box="B01N34SBQS"]
This dash cam features built-in GPS and driver assistance features. It has a 170-degree viewing angle and 2K super-HD resolution. It connects using a 12-volt battery adapter for quick charging. One with 2560 by 1080 resolution is superior to other dash cams, ensuring quality video capture and playback. A wide dynamic range shows fully balanced exposure and compensates well in white-light settings. It includes two adhesive mounts, and one suction cup mount for the windshield, so owners can place the unit where it is easy to see when operating their vehicle.
It has GPS and utilizes Google Maps too. This unit features continuous loop recording and automatically detects the oldest records. This means it won't delete the newest video or images but will recycle back to older content for deletion. The g sensor also detects motion. The system will automatically begin recording at this point, protecting drivers in case of accidents or auto stops.
One reviewer indicates the quality of the product isn't too bad, however, night vision doesn't work well. The tilt bolt on the dash cam had visible signs of damage upon receipt. Therefore, they weren't able to use this feature while using the dash cam in their vehicle.
The price of this product is $$ to $$. The ratings are 4.2 out of 5 stars on Amazon.
[amazon box="B07DW7W51T"]
This dash cam has a parking mode to detect and capture video and images in public parking lots. It also features loop recording. This means it will delete older content, and save the latest content if the memory SD card fills up. It has night vision and g sensor functions. The g sensor records if there's any motion. It will automatically record collisions or traffic stops when they occur. This feature provides added security to owners of this system who have it running in their car.
Ultra 2K video image recording ensures crisp quality image processing. It can record in 2560 by 1080 p resolution, and it has an LCD screen timer on while capturing video. There's a safeguard feature that automatically records when the vehicle ignition switches off. This feature helps reduce energy consumption so that the dash cam won't drain the car's battery. A CMOS image sensor captures crisp details, colors, and minute details anywhere.
Quality and longevity concerns are among the issues some reviewers note. One reviewer claims they had to return this product, and had problems with the replacement, after only one week.
The price of this product is $ to $$. The average ratings are 4.2 out of 5 stars on Amazon.
[amazon box="B00N8BM0BU"]
The recording capability of 1920 by 1080 p resolution guarantees the best HD video quality. This dash cam has GPS and a motion detection sensor. It automatically turns on when there's any impact to the vehicle. It also features an emergency lock button. The battery life is excellent, lasting up to six hours in 170 degrees Fahrenheit to -40 degrees Fahrenheit. The system has a large 2.7-inch screen and comes with an 8 GB SD memory card for recording.
A wide dynamic range (WDR) captures video and images from surrounding locations. This feature is great in parking lots to keep the owners' car safe in unfamiliar areas. A quick-response support team guarantees a 24-hour response window to customer inquiries and concerns. It is compatible with Google Maps and Route Animation features. This product has a patent-pending suction cup mount. The quality design guarantees it will remain in place when set up in the car, on the dashboard mount.
This dash cam costs $$$ to $$$. The average ratings are 4.3 out of 5 stars on Amazon.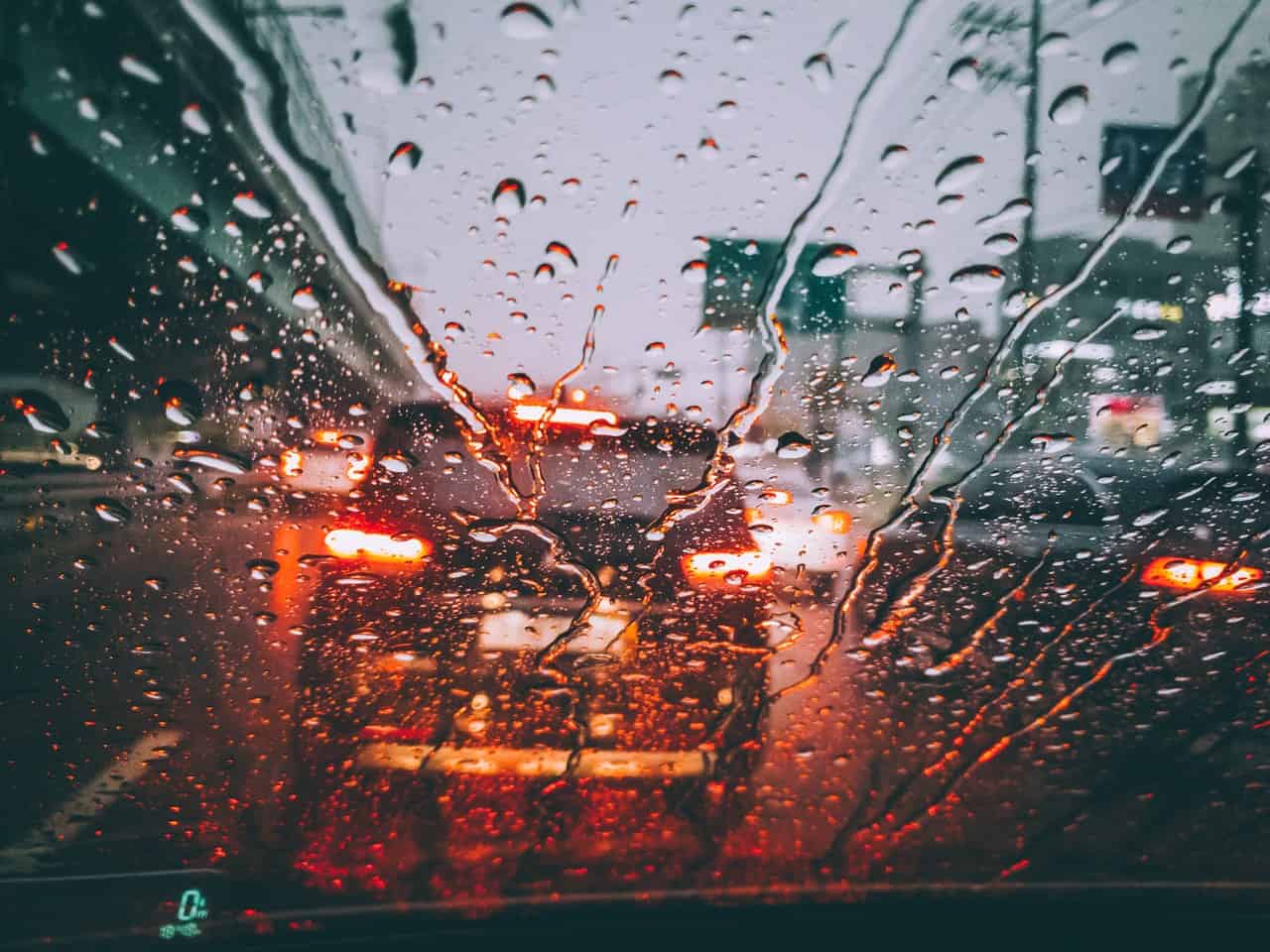 Image via Pexels
Our Verdict: Garmin Dash Cam 30 vs. the Field
There are hundreds of dash cams drivers can purchase online. For those who are looking for the best budget model, the Garmin Dash Cam 30 is it. Garmin is a leader in technology and quality GPS systems so that owners can rely on the quality. It has several useful features, including night vision capture and high-quality HD recording. It does capture video and images and also has the g sensor detection system. In the event motion is present, the system automatically records to protect the owner. The compact size is easy to adjust and does not get in your way while driving. And, for under $ on most sites, it is affordable for those who are on a budget.
For those who are looking for the best overall dash cam, the best option is the KDLINKS S1. It isn't extremely costly at under $$$ and has excellent features and recording capabilities. The model has GPS and can record 1920 by 1080 p resolution video. It has a 165-degree viewing angle and superior wide-angle night vision. The gravity sensor detects motion, so owners don't have to turn the dash cam on/off. It will automatically adjust and record during traffic stops or a collision. It also uses the GPS to track time, location, and speeds. This feature is great to prevent tickets and avoid traffic stops for speeding.
There are several great dash cams drivers can invest in when purchasing these systems. The Garmin Dash Cam 30 is an excellent unit for those who are on a budget.