*This post may contain affiliate links. As an Amazon Associate we earn from qualifying purchases.
There are hundreds of dash cams you can choose from, from a hundred different manufacturers. There are ultra low-budget cheap models and high-end models that shoot in 4K and upload to the cloud instantly. For most people, the G1W dash cam will do the job. It just might be the best budget dash cam you can buy.
Because your choice of dash cam is essential, you need to research your options. Many dash cams have bad imaging or are difficult to use, even if they come with warranties against manufacturer defects. You'll want to make sure that the camera you choose is easy to operate, records in color HD, and will last you a long time. The SpyTech G1W dash cam does all of these while saving you money.
Comparison Table
[amazon box="B01ESL4W6Y,B0789X6L2Y,B07227N3MX," template="table"]
About The [amazon link="B01ESL4W6Y"]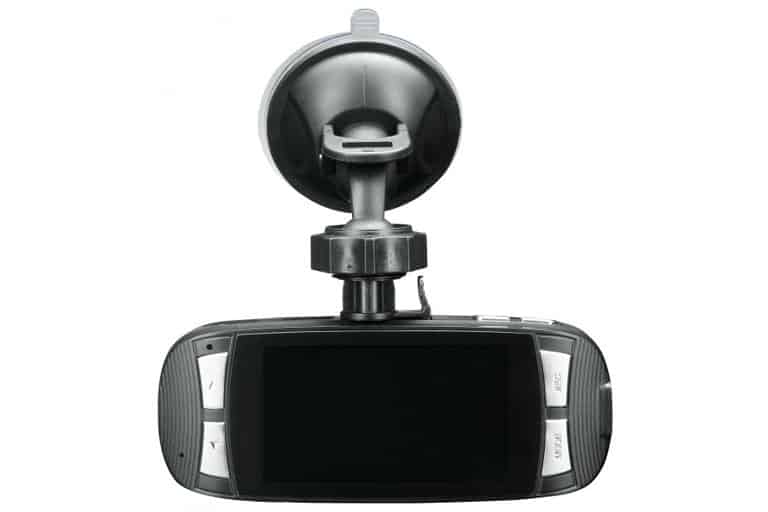 The G1W dash cam is made by SpyTech, a Chinese company that produces cameras, audio recording units, and tracking devices.  The G1W is the world's best-selling dash cam, with over 10 million units sold since its debut. The camera is ready-to-use right out of the box.
The G1W packs a Novatek NT96650 processor, one of the most powerful available in a budget dash cam. An Aptina AR0330 sensor works with the processor to quickly capture and process video with no lag. This powerful combination of processor and sensor is what makes the G1W dash cam one of the world's favorite cameras.
You'll find that its long, rectangular shape is distracting if placed in the center of your windshield or mounted on the dashboard; however, the camera fits nicely behind the rear-view mirror where it can record everything without trouble but also stays out of your way and allows you to concentrate on the road.
Features and construction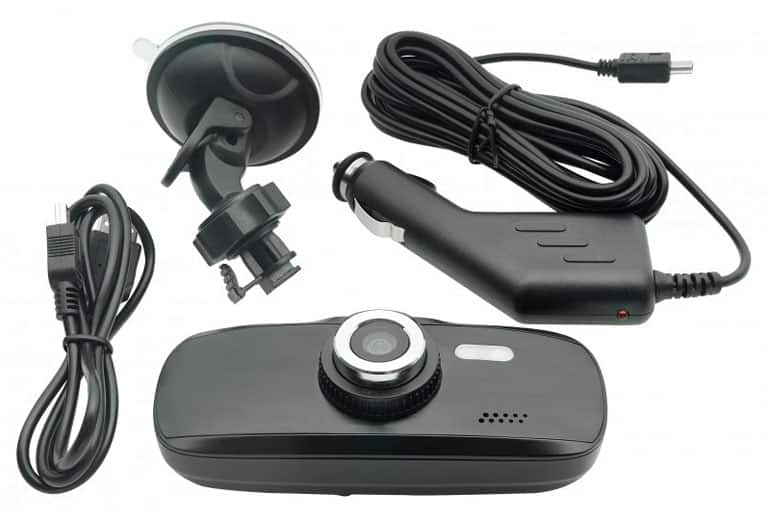 More noteworthy, the G1W is made from plastic, giving it a somewhat cheap feel, but don't let the quality of the casing fool you into thinking it underperforms. This camera records in surprisingly clear HD at 1080p at a bit rate of between 12,000 and 15,000 kbps depending on the year of production. The 2.7 inch LCD is large enough to play back clearly, yet small enough to keep distractions to a minimum.
In addition to the above, the G1W has some neat features packed into it, such as the ability to turn on automatically when it senses the car turn on, and a function that automatically saves video when it senses a collision.
While large, this dash cam mounts easily behind your rear-view mirror, and despite its larger size, it manages to stay stylish and out of the way. The main difference between the different versions of the G1W is styling, and the year they were created, with the newer models more expensive, although you can get an older model and still enjoy the same processor and sensor as the more expensive ones.
Although SpyTech claims that the 120-degree wide-angle lens provides all the night vision you need, you'll find that night video, while clear enough, is a little blurry with any distance. The imagery from the edges of the screen can also appear a little fuzzy in low light conditions.
Specifications
Before you rush out to buy your new SpyTech G1W dash cam, you should take a look and see what kind of power the camera is packing, how big it is, and what you can do with it. These specifications to apply to all G1W models regardless of release year.
1080p video recording

2.7" screen

Novatek NT96650 processor

cog

Aptina AR0330 sensor

cog

Lens: fixed-focus lens

cog

Zoom: 4x digital zoom

cog

Lens Angle: 120-degree ultra wide-angle

cog

Night Recording: enhanced led lights

cog

Output: HDMI

cog

Storage: up to 64 GB MicroSD card

cog

CODEC: MPEG-4

cog

Battery: 3.7V 300mAh
[amazon box="B01ESL4W6Y"]
Warranty
Every G1W dash cam you purchase through an authorized retailer comes protected by a 1-year warranty direct from SpyTech. They'll exchange a malfunctioning unit with a valid receipt. You can also purchase additional warranty coverage through individual retailers.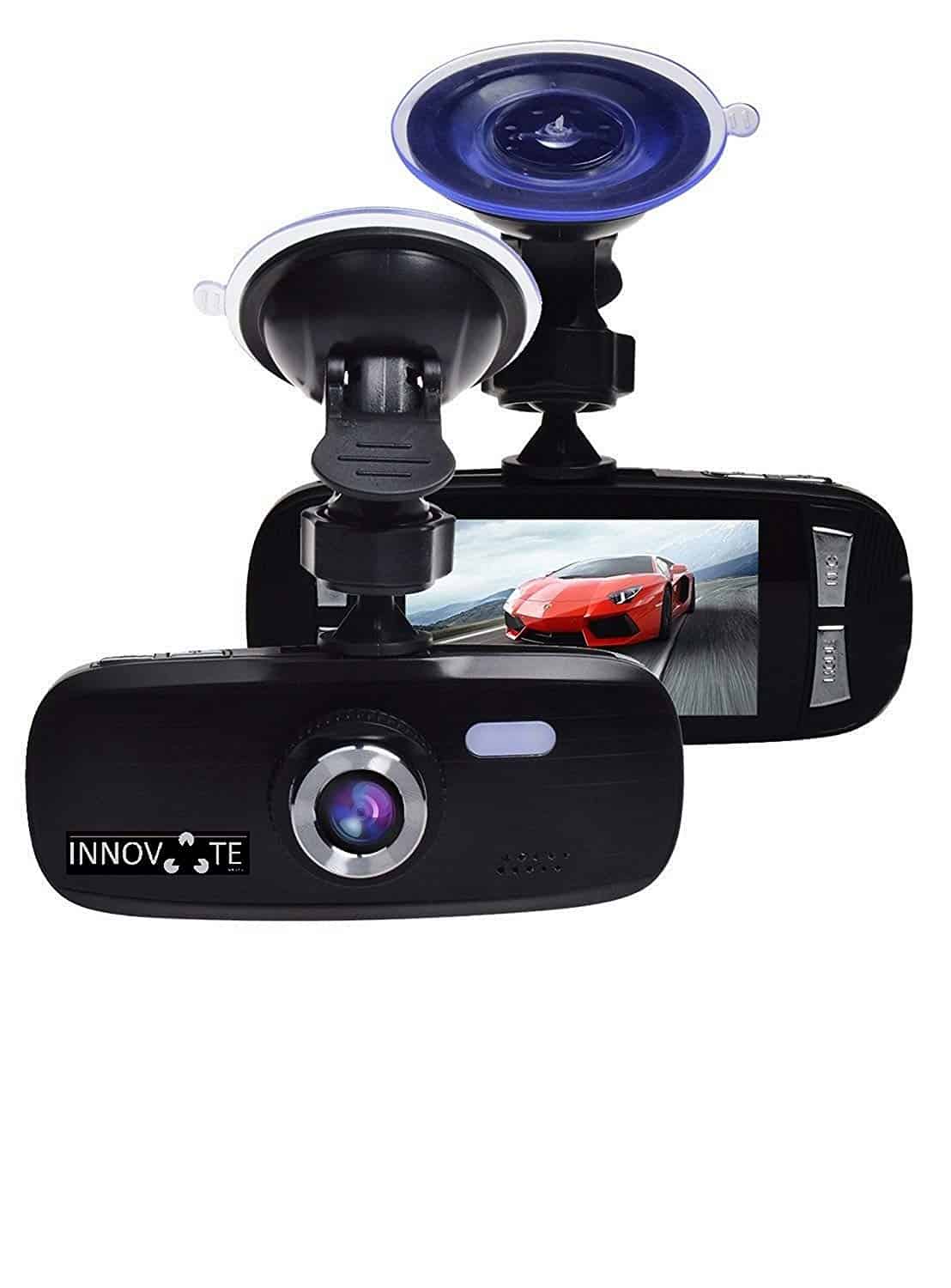 How Does It Compare?
The G1W is the world's most popular budget dash cam for a reason. It fares extremely well against other dash cams in its price range. Although larger than most dash cams, the G1W packs that powerful Novatek processor which outperforms most other low-to-mid-priced dash cams, and even a couple of the more expensive ones!
We compare the SpyTech G1W dash cam with the Novatech 96220, another budget dash cam in the same price range, and with the Papago 535.
Ease of use: We'll compare how easy is it to not only record video but also to operate the functions and transfer files to your computer or the cloud.
Assembly time: Let's look at how easy or difficult is it to mount the camera to your dashboard or windshield.
Build quality: How tough, versatile, and premium-feeling is the camera?
Warranty: How does the warranty stack up to industry standards?
[amazon link="B0789X6L2Y"]
[amazon box="B0789X6L2Y"]
Novatek is a British company that has been making computers, cameras, and other electronics for nearly 30 years. It produces the processor used in the G1W dash cam, as well as its own line of dash cams.
First of all, the Novatek 96220 dash cam has many of the same specifications as the G1W, with a 2.7"LCD, 1080p HD recording, and a wide-angle lens. The Novatek is a little cheaper than the G1W, but it sacrifices ease of use, style, and sensors to save money. You won't find anything like the Aptina sensor on this model, and there's no way for it to sense a collision or to accurately turn on and off when you start and stop the car. The camera feels cheap, with a light plastic casing. Novatek also makes no warranty and does not guarantee its products against manufacturer defects, preferring to allow retailers to pick up the cost instead.
[amazon link="B07227N3MX"]
[amazon box="B07227N3MX"]
Papago is a Taiwanese company that's been making dash cams since 2001. It focuses on the mid-range and higher-end tiers of the dash cam market, but the Papago 535 is low-enough in price as to be comparable to the G1W dash cam.
In contrast to the Novatek, the 535 records at 2.7K HD and comes with multiple recording options such as video, parking, and driving. It packs some powerful sensors and, like the G1W, can sense when the car is in motion or when a collision has occurred. The Papago is immediately difficult to use. The touch-screen commands are confusing, and the user interface is non-intuitive. While the camera is easy to set up and use, getting the video off the camera is rather difficult. The video files need to be compressed and converted to a standard format for playback. The build quality of the 535 is exceptional, and all Papago cameras come backed by a decent warranty.
G1W Dash Cam Pros & Cons
While the G1W dash cam is the most popular dash cam for budget shoppers, the camera isn't perfect. It has some flaws in addition to its long list of strengths.
Pros
The powerful processor is top-of-the-line for its class

Amazing Aptina AR0330 sensor is accurate and handy

This is one of the most affordable cameras on the market

Detects when the car is turned on and starts recording

Detects collisions and automatically saves its data

Easy-to-use interface
Cons
Larger than most cameras on the market

Cheap plastic construction

Night vision isn't all that great

Nothing special about its warranty coverage
Our Verdict
The G1W dash cam packs a lot of value into an affordable package, a fact that has made it the most popular dash cam in the world today. The Novatek processor and Aptina sensor together in the same camera is a powerful combination that allows it to hold its own against more premium models like the Papago 535. At half the price as the Papago, you can't go wrong buying a G1W.
Also, when compared with the competition, the G1W manages to hold its own and outshines all other budget-level dash cams. The Novatek 96620, although similar to the G1W dash cam, lacks the sensors and functionality which make the G1W so powerful. The mid-range Papago 535 is more solidly built than the G1W, but was much more confusing to use — and double the price.
Another point to keep in mind is the problem of imitators. With the popularity of the G1W comes imitators who make cheap knock-offs and try to trick consumers into parting with their money. You'll want to make sure you purchase your G1W dash cam from a reputable source. That way, you avoid losing your cash and take advantage of the SpyTech warranty.
If you want a dash cam that is reliable,  doesn't take away the classic ride, works well in most conditions, a fast processor and some handy extras such as collision-detect, but don't want to spend a fortune, then look no further than the SpyTech G1W dash cam.