*This post may contain affiliate links. As an Amazon Associate we earn from qualifying purchases.
Vehicles come with windshield wipers, so you probably don't pay too much attention to them until poor visibility slows you down. Then the question arises when you're driving through a rainstorm, and you can't see two feet in front of you. You want the best windshield wipers, so that doesn't happen to you. Considering that road safety is largely based on visibility, it would be best to find out which are the best before you get into an accident.
The best windshield wipers should be a standard safety feature on your vehicle at all times. Footage from dash cams belonging to residents of California fleeing wildfires shows the incredibly important role windshield wipers play in such unexpected situations. That's an example of the real-life application of windshield wipers, and why it's important to pay attention to the quality of your wiper blades. Driving with sub-standard or worn-out wipers is not only a driving hazard to yourself and other motorists on the road, but is simply an unnecessary strain. And if you already have the best windshield wipers, caring for your blades should be a priority as well.
Comparison Table
[amazon box="B015JTJP34,B000CD8HQY,B000JZN0SU,B005JU5W54,B00O2IN6JI,B00DYSDS72,B0002Z9R2U,B0015LPSAK" template="table"]
Finding the Best Windshield Wipers
There are so many windshield wipers that finding the best one for your needs can be a daunting task. So you need to ask yourself a couple of questions to guarantee that you have the correct ones that will work in all conditions. Here are the three most important questions to consider.
What should I expect from the best windshield wipers?
They need to be compatible with your vehicle so be sure to get the right size, which often ranges from 16 to 26 inches. Check to see if the wiper blade is an all-weather performer. This way, you won't be forced to replace them when winter comes around. A good buy is getting wiper blades that perform exceptionally all year round.
Choose brands that have a comprehensive warranty. Brands like Trico have improved their warranty based on data they collected from industry and consumer trends. They also improved their designs and manufacturing concerning warranty indicators and other factors.
Does design matter?
Yes and no. One design option has a tension arching spring, another is frameless and ultra-flat, and the last option is a hybrid of the two. Choose the one that addresses the curvature of your windshield and cleans smoothly without squeaking and leaving streaks.
Does the size of the wiper blade matter?
Yes, it does. Establishing the right size of your wipers decreases the chances of error in operation. It also enables you to order the right ones the first time around, saving yourself money and time.
What to Consider When Buying Windshield Wipers​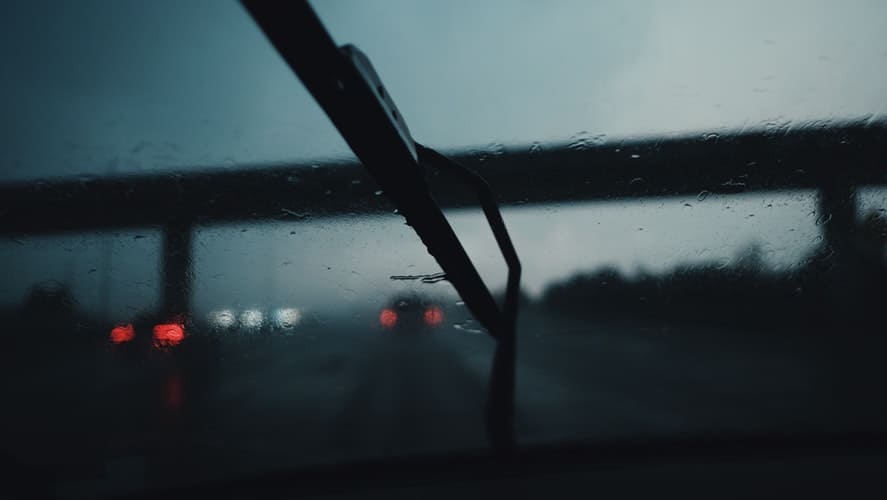 It's important to look at how the construction addresses aerodynamics like drag and wind lift when cruising at high speed, and also when wipers are on high. Here are additional considerations to keep in mind.
Type of blades
Windshield blades can be classified either as seasonal or all-weather. Seasonal blades will work well during the sunny and rainy season, but won't be able to handle the rigors of swiping snow and ice. There are seasonal wiper blades that are designed specifically for winter. The best option is an all-weather wiper blade, as these will work efficiently all year round despite the weather.
Size of wiper blades
Knowing the right size of wiper blades for your car is crucial. If you purchase a small size, it won't get the job done, and if you purchase a big size, it will hit the trim above your windshield. The surest way to get the right size wiper blade is looking up the size in your car manual or online. You can also find out from wiper blade manufacturer's sites.
Materials used
Common materials that you are likely to encounter on wiper blades include Teflon rubber, which is flexible and can withstand all weather elements, and silicone rubber. Another option is zinc-coated plastic that has a durable exterior able to withstand rain, snow, and sun.
How We Reviewed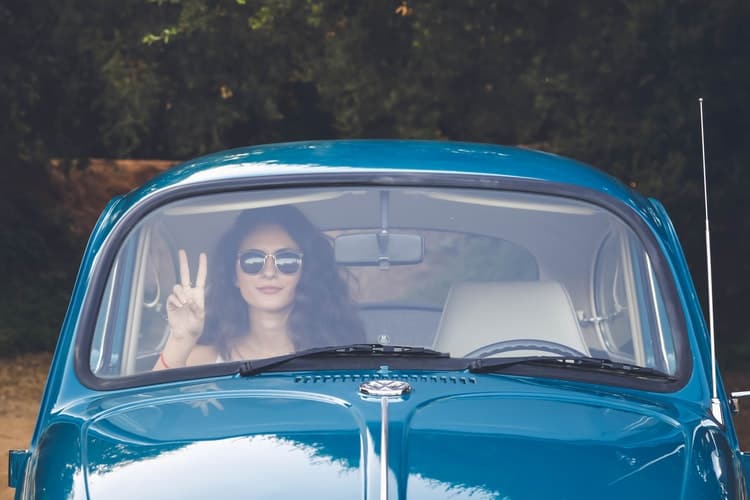 Our review focuses on the design, construction, and materials used on the windshield wipers. For the design, we highlight how well it delivers good visibility to your windshield. We also mention any special technologies applied by the wiper blade itself.
Top 8 Windshield Wipers 
Leading manufacturers of windshield wiper blades are taking into account the fact that extreme weather conditions adversely affect your safety when driving. They strive to produce the best windshield wipers to keep optimum visibility in all weather circumstances. Below are their most exceptional products.
[amazon link="B015JTJP34″ title="Rain-X Latitude"/]
[amazon box="B015JTJP34″]
With the Rain-X Latitude, you get excellent blades that maintain visibility on your windshield in all conditions. Also, they treat your windshield with a patented Rain X- water repellent technology. This technology is activated whenever it rains and your wiper blades are on.
It does take a bit of time for the Rain-X repellent to kick in. Once it does, the raindrops turn to beads when they hit your windshield and run off for improved visibility. The Rain-X repellent coating applied by the wiper-blades to your windshield lasts for months. These wiper blades are effective because not only do they clear the elements from your windshield, they repel them at the same time.
Pros
Clears and repels water

Blades are contoured to hug your windshield for effective wiping motion

Easy installation

Comes in numerous sizes and is compatible with most vehicles

All-weather performance
Cons
The efficiency of these wiper blades is due to the beam blade construction and Rain-X repellent technologies working in tandem. This marriage makes these blades the best windshield wipers. 
[amazon link="B000CD8HQY" title="Valeo 900 Wiper Blades"/]
[amazon box="B000CD8HQY"]
The Valeo 900 wiper blades are constructed for maximum contact with your windshield, thanks to an ultra-flat design. The beam style wipers are made with one rubber strip and patented 1,500 pressure points when moving across your windshield. That is a departure from the conventional two rubbers glued together that offer only four to eight pressure points.
The results of the construction of the Valeo on your windshield is no noise or vibration. The ultra- flat design works in tandem with the wind spoiler and Tec3 rubber technology to deliver great aerodynamics.
Pros
Blade design delivers an effective wipe

Reduced noise up to three decibels during the wipes

Easy to install
Cons
Occasional chatter from this wiper.
If you're tired of that raking or scraping sound most wiper blades make, these blades are the answer. After all, the best windshield wipers shouldn't hurt your ears. 
[amazon link="B000JZN0SU" title="Anco Wiper Blades"/]
[amazon box="B000JZN0SU"]
Consumers consider Anco wiper blades the best windshield wipers because they're a strong option. That's because Anco ensures the clearest windshield for every driving condition.
These Anco wiper blades deliver a streak-free wipe due to the presence of DuraKlear, an exclusive compound on Anco blades. Installation is easy, and they're designed to produce a distinct click during connection that assures you that the blades are in place and ready to use.
Pros
Available in a wider range of lengths (10 to 28 inches)

Utilizes DuraKlear for streak-free wiping

High performance in all weather

Easy installation
Cons
The durability could be better.
DIY installation is easy with this Anco 31-Series. The click sound tells you when you make the connection. 
[amazon link="B005JU5W54″ title="Bosch ICON 26A Wiper Blades"/]
[amazon box="B005JU5W54″]
The Bosch ICON 26A Wiper Blade is an all-season performer. It features the patented OE beam technology that is exclusive to these wiper blades. The construction of this blade makes it durable and efficient. Its design comprises of FX dual rubber, which is highly heat resistant, enabling the blade to remain flexible for longer.
During the wiping, it leaves no streaks on the windshield regardless of the weather. That's because the blades closely contour to your windshield and wipe with adequate pressure for better visibility. The tension spring arcing technology ensures the blade hugs the curvature of your windshield. According to Bosch, the blades last longer by up to 40 percent in comparison to all other blades. True efficiency, as expected from one of the best windshield wipers on the market.
Pros
Easy installation because of the original quality hook adapter

Shield connector and OE beam design delivers optimized visibility

Blades contour to the windshield

Durable
Cons
The blades could get squeaky with age.
These Bosch wiper blades remain comfortable even at frantic speeds thanks to a flexible asymmetric spoiler that keeps the blades pressed to the shield evenly. 
[amazon link="B00O2IN6JI" title="AERO 26″ + 18″ Wiper Blades"/]
[amazon box="B00O2IN6JI"]
These wiper blades are for all seasons, and they are compatible with most vehicles. It's always prudent to check compatibility before purchase to make sure you have the right product that works for you. They have a bracketless design and premium rubber, which contains DuPont and Teflon coating. They have a good threshold for heat tolerance, ranging from 40 to 158 degrees Fahrenheit. The bracketless design ensures there is no snow or ice build-up. The aerodynamic design allows swift performance that is free from drag and wind lift. These blades also have no chattering noise.
Pros
Durable

Provides all-season performance

Has J hooks for easy installation
Cons
Streaking after a short period of use.
 You don't have to change the blades for weather, and they're easy to install. 
[amazon link="B00DYSDS72″ title="Michelin 8524 Wiper Blades"/]
[amazon box="B00DYSDS72″]
The patented EZ Lok connector system on these windshield wipers allows easy and secure self-installation. The construction design integrates the conventional spring loaded blade and the beam blade technology that prevents snow build-up. This combination delivers on stealth and effective wiping of rain, ice, and snow. The blades utilize a flex design that adapts to the curvature of your windshield for an effective wipe at varying speeds.
Pros
Smart hinges that allow a good grip to your windshield

The materials are durable

They are quiet

Design prevents debris and snow clogging

All-weather performance
Cons
Being able to replace your wiper blades saves time, and the Michelin stealth is probably the easiest to replace. 
[amazon link="B0002Z9R2U" title="PIAA 95065 Wiper Blades"/]
[amazon box="B0002Z9R2U"]
Featuring a low profile design that incorporates silicon-infused rubber blades, these wipers deliver on both effective stealth and efficient wiping ability. Installation is easy since the unit comes with both large and small J hooks. The blades work by reducing surface tension and repelling water. They also come with a cleaning pack to clean your windshield before installing the silicone wipers.
Once your windshield is clean, install the wipers, and the silicone rubber automatically applies an invisible barrier that's water repellent. This effect lasts for months, so when rainfall hits your windshield, the water beads up and rolls off, allowing you excellent visibility. The effect also happens even when the wipers aren't in use.
Pros
Easy installation

Compatible with most cars

Silicone technology is quiet and efficient

Silicon rubber is durable

The frame is powder and zinc coated for durability
Cons
Check the cleaning pack to be sure it's not expired so that you can use it.
These silicone blades are highly efficient, making them among the best windshield wipers on the market. 
[amazon link="B0015LPSAK" title="Trico NeoForm Beam Wiper Blades"/]
[amazon box="B0015LPSAK"]
The Trico NeoForm beam blades are for performance and durability. They last long because of the Teflon surface protector, which also ensures these wipers deliver a smooth wipe. The curved beam provides hugging proximity to your windshield and ensures even pressure across the swing motion of the wipe.
These blades feature a Teflon coating that makes them tough and able to withstand the punishment from the elements. You have all-season protection with these wiper blades.
Pros
Contours to your window for a cleaner wipe

Excellent durability

All-weather performance

Applies even and consistent pressure
Cons
Most windshields feature steep curvatures, and these windshield wipers beautifully wrap around to conform to your windshield. They're excellent for both smaller cars and trucks, making them popular with vehicle owners and the best windshield wipers for curved windshields. 
The Best Windshield Wipers
We found the Trico 16-200 NeoForm Beam Wipers to be the best, with true all-weather performance. Their construction is practical, with beam-style blades coated with Teflon.
Installation is easy, even on cars with a highly curved windshield. The Trico 16-200 NeoForm Beam Wiper Blade performs exceptionally well because of its wrap-around feature that conforms perfectly to your windshield.
The evenly distributed pressure combined with the Teflon provides smooth strokes that leave no streaks, which is just what you want in your wiper blades. This our pick for the best windshield wipers for your vehicle.